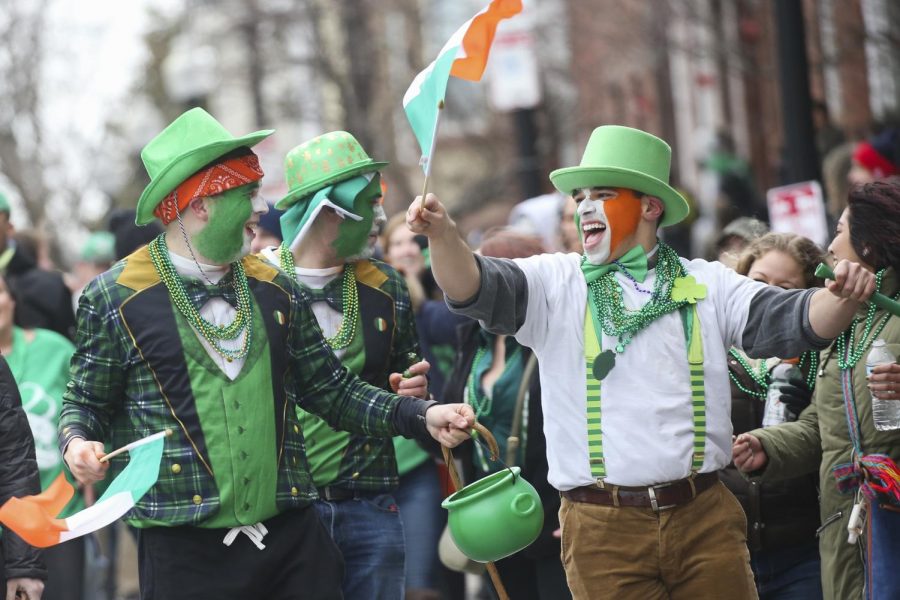 Google
St. Patrick's Day is an Irish-American holiday celebrated on March 17 every year. Everyone knows one side of St. Patrick's Day: the green festivities, the red hair and beard, the bagpipes, the shamrock, and the green river in Chicago. But what few people know is where the holiday originated.
According to History.com, St. Patrick's Day started as a religious celebration for the life of Saint Patrick, who was credited with the spread of Christianity in Ireland. The holiday started as a feast and always takes place on the anniversary of Patrick's death, which was believed to be March 17, 461 AD.
"Christians held a great feast for which Lenten food and alcohol restrictions were temporarily removed, which is why drinking has become synonymous with the holiday," states happeningsmagazinepa.com.
According to mic.com, people wear green in celebration of this holiday because the colors of the Irish flag are green, white, and orange. Catholics were associated with the color green, and Protestants were associated with the color orange. The white in the middle symbolizes the peace between the Roman Catholic majority and the Protestant minority.
As the years passed, St. Patrick's Day became less about the history and the man himself, and more about general Irish traditions and culture.
According to journalnow.com, the tradition of pinching someone who isn't wearing green on this holiday came from St. Patrick's friends who thought that wearing green made them invisible to leprechauns. The leprechauns would pinch anyone they could see, which were the people not wearing green.
Most of the Irish traditions have to do with Irish-inspired foods like corned beef and cabbage, shepherd's pie, and Irish soda bread.
Junior Kaden Rogers, whose Irish-descendant family enjoys celebrating St. Patrick's Day every year, looks forward to this side of the celebration.
"My favorite Irish-inspired food for St. Patrick's Day is corned beef. My family celebrates with an Irish dinner each year and listens to music and has a good time. It's one of the better holidays of the year," says Rogers.
So if your family celebrates St. Patrick's Day, think about the history and legend of St. Patrick and the effect it had on the world as you enjoy your Irish traditions. And even though the circumstances are very different this year, you can still enjoy some Irish-inspired celebrations like homemade green Skyline 3-Ways, or Irish Stew made with corned beef, potatoes, and carrots. No matter the circumstances– you can still celebrate St. Patrick's Day in your own way.