The New Normal
On March 12, 2020, Governor Mike DeWine made an unpredicted announcement ordering all of Ohio's public, community and private K-12 buildings to be closed due to the ongoing coronavirus health pandemic. 
As nations have been on quarantine, a new question rises. What will the new normal be? As for the 15.8 million high school students in the U.S, we are wondering what school will look like in the future. 
The transition from in building schooling to online schooling has been easy for some, harder for others. As students have to learn from the table at home, sometimes we forget that teachers must teach the same way. It is hard adjusting for both parties, but as June approaches, many states in America are wrapping up online school for the summer.
"Many overwhelmed school systems remain focused on running remote education that was set up on the fly. Others, though, are deep into planning for what they see coming: an in-between scenario in which schools are open but children are spread out in places where they are normally packed together," states The New York Times. 
"From my perspective as a registered nurse, the opening of schools in the fall 0f 2020 is inevitable. What the real question is, how will this look? How do we ensure safety? It seems impossible, but it isn't. Preventative approaches are imperative," said Tangi Angel, RN at Children's Hospital.
Even so, over the summer Ohioans are encouraged to stay as safe and as healthy as you can. Wash your hands and stay home if you can.
About the Writer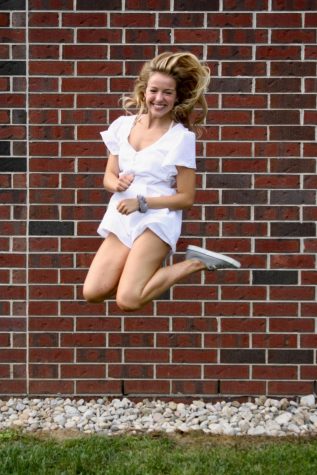 Skylar Angel, Staff Writer
Skylar is a junior and this is her first year of being in journalism. She is a part of Young Life, Earth Club, the swim team, and is a lifeguard at New London Hills Swim Club. Also, she enjoys drinking coffee and hanging out with her friends. She is excited about this school year and what is to come.