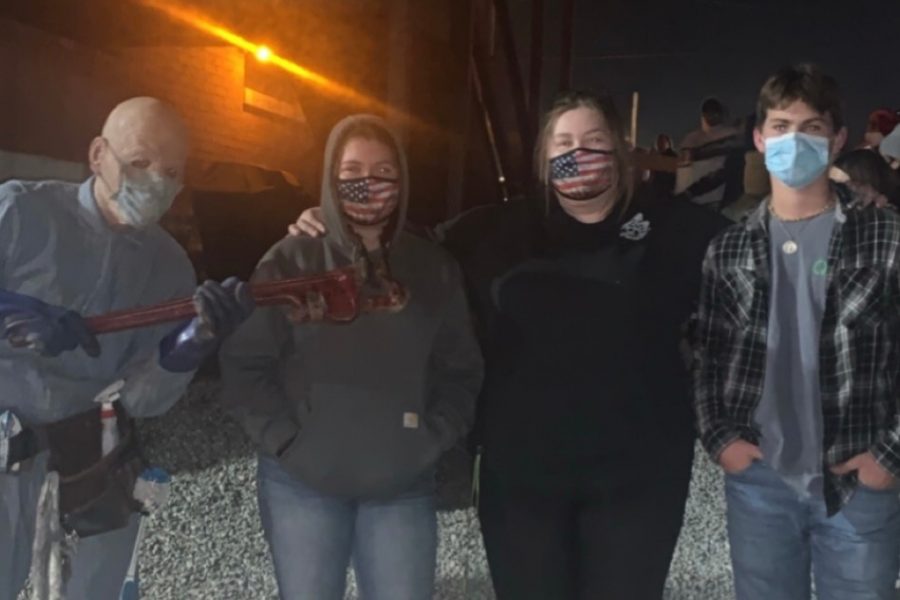 Lisa Brandenburg
Halloween has passed us sadly, but the legends behind the haunted houses still remain. One of these legendary haunted houses happens to be located very close to us.The Dent Schoolhouse is a haunted house that is located in Cincinnati, Ohio. The attraction is one of the best haunted houses in Ohio, but many don't know of the story behind this scary school.
Behind the makeup and walls, the truth hides behind. In 1894 the school was first opened. For 50 years this school was one of the best schools to attend in the Cincinnati area, until it was shut down in the 1950's. Shortly after opening, several students went missing. While kids kept going missing, other faculty and students started to notice a weird smell coming from the basement of the school.
Charlie Mcfree was the head janitor of the school. He never really spoke to anyone on a day to day basis. The children feared him, and the school members noticed that. While more missing reports of children started to occur he couldn't hide his cover much longer. He had stated that the pipes were clogged up, but the school kept demanding more answers as to why this was happening. By 1955 the school had suspensions that the kids' dead bodies were in the basement of the school. The school finally stormed into the basement and saw all the missing children. To this day their spirits still roam the halls of the school.
According to West side story, "Charlie the Janitor was immediately suspected, but no one was ever able to find him. So now the School reportedly is haunted by the ghosts of the murdered children."
Although the story of The Dent Schoolhouse is real, the horrific experiences are real here too. Every year the haunted house changes its decorations, but the outside still stays the same. Charlie the janitor is one of the many characters that walks around to scare visitors, as well as pumpkin smashers and others roaming the site.
Dent schoolhouses are one of my favorite haunted houses for these reasons. I love how detailed the decorations are, and how well maintained the building is. It is so cool to walk through a real live haunted house while knowing the stories behind the walls.
Halloween might be over but the haunting isn't. You can still buy tickets to the Dent Schoolhouse at www.frightsite.com, for the lights out tour and Christmas nightmare. Can you handle the fear?