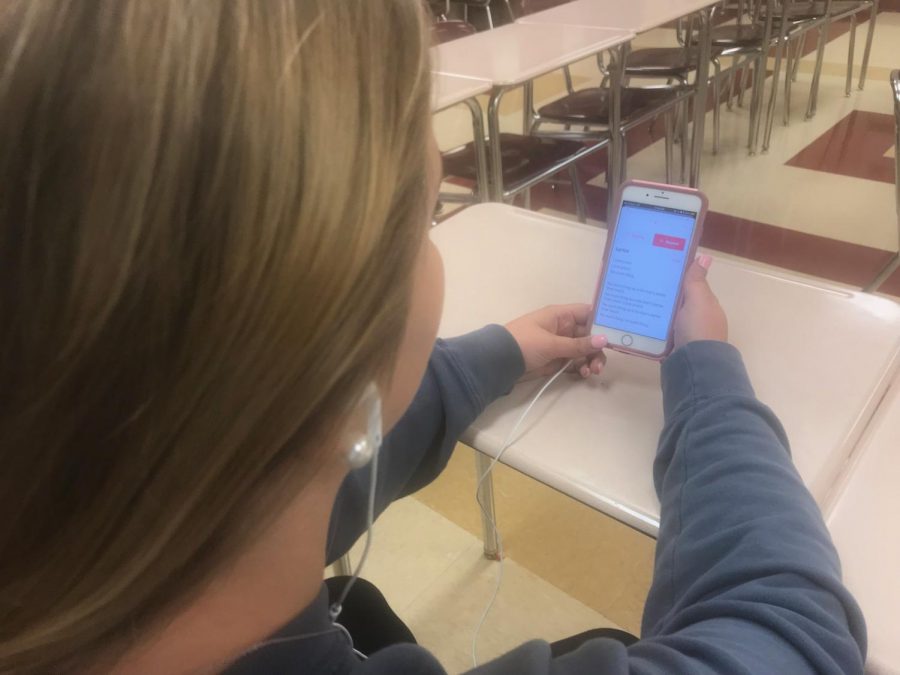 Whether it's that upbeat track that makes you want sing your heart out or a genuine song that creates emotion, there's no doubt that music is powerful. Why do so many teens turn to music?
The importance of music is sometimes over looked but in reality, music has the ability to be that protected outlet. Teens turn to music to feel a sense of support and relation they may not otherwise receive.
"I turn to music because there's always a song to make me feel wanted or music helps me listen to people and understand their situations too," said freshman Hayly Truman.
Music inspires, it heals, it changes lives. Music brings tears to eyes, it brings laughter and joy to someone's life. Music frames a memory and provides a soundtrack to life.
Personally, music has been a constant growing up. I've been able to fall back on lyrics and meanings, more than I could've ever imagined. I've turned to music in times of despair and it's never disappointed me. When I was 9, my uncle died of ALS. He set reminders in my head growing up which allowed me to follow the guidelines specific songs set.
I Hope You Dance by Lee Ann Womack taught me to understand that it's okay to take chances and to not be afraid of trying something new. As I grew up and really interpreted the lyrics, I saw the message my uncle had left me with and how although he isn't here with me, he never wants me to stop dancing.
Other RHS students have been impacted by lyrics and these lyrics have created meaning for them.
One response came from sophomore Spencer Buhrts: "The darkest nights make the brightest stars by Witt Lowry. It holds a lot of meaning because it represents how in contrast to the dark nights, the stars shine more. It's a metaphor for how when you're at a low point in your life, it means there is an amazing high point coming soon."
Additionally, junior, Hunter Baumann said, "There's no way I can pay you back, but my plan is to show you that you are appreciated. These lyrics mean a lot to me because my family is very important to me and I appreciate all they do for me."
Music has the potential to convey the difference between listening and experiencing music. When listening to music, you encounter not only the lyrics but what they actually mean. You experience life and the life of the artist, what the artist is trying to convey and you connect with that artist through their words.
Research from artscolumbia.org says, "Some people take out a deeper meaning from the lyrics, even going to the point of saying that music saves their lives."
RHS students offered some artists to listen to in times of stress and hardship: G-Eazy, Post Malone, Khalid,  J. Cole, and Chance the Rapper. These are just a few of the many artists that could soon change your perspective on life.
Music can be life-changing and reliable. Absorb the lyrical meaning and find the message you need to hear to better your well-being. Without music, the world would be silent.