Hooray for the Holidays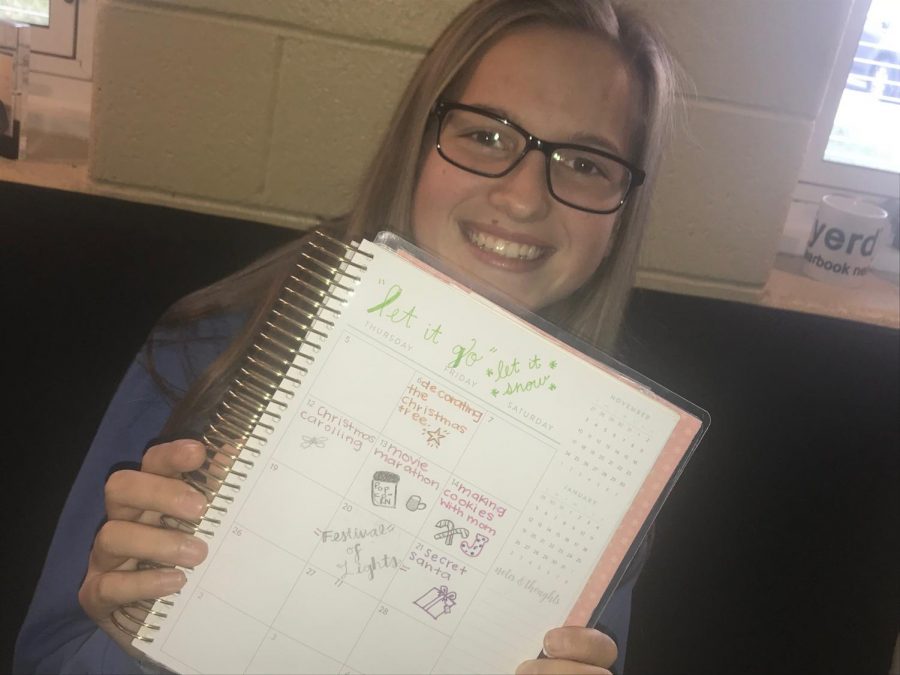 Lilly Toerner, Staff Writer and Marketing Manager
December 6, 2018
Hallmark movies, holiday music, and decorations. These are just some of the fun, little things that get people in the holiday spirit. So, when is it too early or late to do so?
Although the winter season doesn't officially start until Dec. 21, for many of us, the season truly begins when December rolls in with its freezing winds and dwindling bank accounts. Some people that love the season so much never stop celebrating, while some never even begin.
In a recent survey taken by the students and staff of RHS, 95 people voiced their opinion on the holiday festivities and when they get in the spirit whether that be music, decorations, holiday shopping, or more.
Holiday Music
Whether you like it or not, the holiday music is going to be playing everywhere you go this time of year. If you're like me and love it, you're okay with this.
Sophomore Cassandra Rye said, "I think that you can listen to holiday music whenever, that it shouldn't matter because music is music."
Mrs. Rachel Smith, English Teacher, said, "I want to say "whenever" [listen to holiday music], but I don't really want to hear it until Thanksgiving, and even then, sporadically and purposefully.   I worked at Kohl's for several years during the holiday season- it burnt me out."
Holiday Decorations
There truly is nothing better than walking in your front door and being greeted by holiday decorations galore to some. Lights, a tree, and so much more. These little, fun decorations build up the spirit and make the holiday seem so much more bright.
Senior Alyssa Stewart said, "It's acceptable to start decorating either on or after Thanksgiving."
"[I start decorating for the holidays] whenever it feels right! For me, it's after I've fully enjoyed Halloween and Thanksgiving but, if it makes you happy to decorate sooner, do it," said Ms. Rachel Miller, Career and College Counselor.
Holiday Shopping
Whether it be Black Friday or Cyber Monday, some people choose to spread out their shopping while others get everything at once.
Freshman Nevada Thomas said, "I usually try and buy something each month of the year or hold off some money each month. That way when Christmas rolls around you already have some gifts and money."
"[I holiday shop] any time of the year. I am a bargain shopper, so when I find something for a good price, I'll purchase it and tuck it away," said Mrs. Rose Kappesser, Intervention Specialist.
Holiday Spirit
Getting into the holiday spirit can be really fun and easy. Do these simple things or more and you'll thank me later.
"I'm always in the holiday spirit. [To get into the holiday spirit], I binge watch Hallmark Christmas movies, make cookies with my family, and attend the Festival of Lights. Also, I go to holiday parties with friends and family," said freshman Veronica Allen.
Miller said, "I am a Hallmark Christmas movie junkie. Watching those, listening to holiday music, and enjoying all of the outdoor festivities (winter hikes, holiday lights, skiing, etc.) is all it takes!"
Everyone anticipates the holiday's in different ways and that's perfectly normal. Making memories and sharing stories together is something that is irreplaceable. This year, don't be the Grinch and enjoy the season.
About the Contributor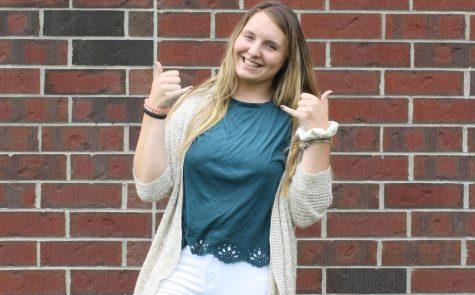 Lilly Toerner, Marketing Manager
Lilly is a senior in her third year of journalism and her second year of serving as Marketing Manager. She's the President of FCCLA, a member at large, a part of NHS, and involved in Younglife. She plans to attend college in hopes of pursuing a degree in psychology and/or writing. She's excited to see where life will take her and the adventures that await.