Opinion: Stores to Book it to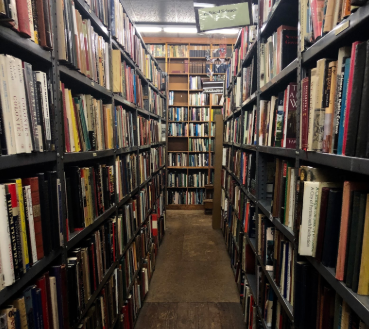 In the era of Barnes & Noble's and Half-Price Books, being a bookworm in the search for a place to purchase new literary works is about as easy as Harry trying to defeat Voldemort. Luckily, Cincinnati is a powerhouse for independently owned bookstores.
To help cater to a craving of new studying locations or simply just desiring a page-turner, this list explores all that Cincinnati has to offer.
Joseph-Beth Booksellers:
With golden book door handles and a grand staircase, Joseph-Beth Booksellers is easily compared to heaven for book-lovers. This store brings the aw-factor with its multiple desks for studying sessions and a large selection for every genre, including young adult. With two stories of books and other options to choose from, Joseph-Beth Booksellers is refreshing with its opportunities for future reads.
"Over the last 25 years we've played a significant cultural role as a major bookseller, hosting more bestselling authors, celebrities, public figures and politicians than any other local organization," states Joseph-Beth Booksellers website.
After browsing the endless array of stories, there's a place available to refresh with a name none-other-than the Brontë Bistro. The Brontë Bistro offers breakfast, lunch, dinner, and quick snacks for on-the-go.
Joseph-Beth has multiple locations including 2692 Madison Road, Cincinnati, OH 45208 with the hours of Mon. through Thurs. from 8 a.m. to 9 p.m., Fri. through Sat. from 8 a.m to 10 p.m., and Sun. 9 a.m. from 8 p.m.
Duttenhofer's Books:
The best way to describe this bookstore is a place that feels like home away from home. In the heart of Clifton, Duttenhofer's encaptures an essence of peace in a busy city. Not only is this small treasure a bookstore, but it is also a place to buy and sell good quality books, old and used. With over 30 years of bookselling experience, Duttenhofer's has seen and sold it all.
"We like the $3 paperback copy of 1984 as much as the $20 nice old copy of Three Musketeers," states Duttenhofer's website.

With bookshelves filled to the brim from every era, the store is a great experience for hunting classics while appreciating the beauty of literature.
Duttenhofer's is located at 214 West McMillan, Cincinnati, OH 45219. Their hours are Mon. through Thurs. from 11 a.m. to 6 p.m., Fri. and Sat. 11 a.m. to 7 p.m., and Sun. 11 a.m. to 5 p.m.
Iris BookCafe:
Iris BookCafe is the ideal place to sit down and truly enjoy the presence of books while doing school work. With a sweet yellow door and tall bookshelves, Iris BookCafe is a perfect blend of relaxation and simplicity. The walls are decorated with photography worth thousands of words, which is changed several times a year to keep the BookCafe fresh.
"We carry books on architecture, art, fashion, philosophy, literature, poetry, drama, film, photography, cooking, famous gardens, Americana, and children's book, many in foreign languages (including the largest collection of Polish books in Cincinnati)," states Iris BookCafe's website.
Iris BookCafe's location is 1331 Main Street, Cincinnati, OH 45202. The BookCafe's hours are Mon. through Thurs. from 8 a.m. to 9 p.m., Fri. from 8 a.m. to 7 p.m., Sat. 9 a.m. to 7 p.m., and Sun. from 10 a.m. to 7 p.m.

As the pages flip closer to AP exams at the end of the school year, make sure to stop by these book stores for a new place to study or relax.
About the Contributor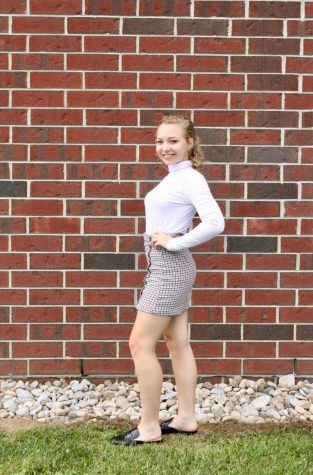 Lainy Demeropolis, Staff Writer and Editor
Lainy is a senior and this is her second year in journalism. As a Staff Writer and Editor, Lainy is beginning to experiment with her future of a major in journalism. She spends most of her time being a barista outside of school while still juggling being a member of NHS, the Cappies, VAB, Student Body, Mock Trial and SNHS. She looks forward to pursuing her passion and furthering her education in journalism.