Ross Wrestling Takes on State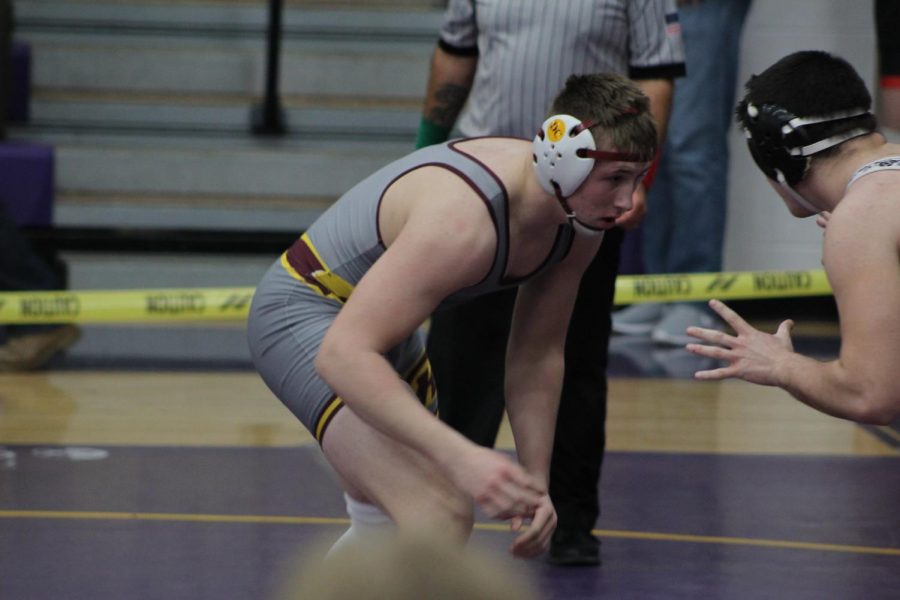 The Ohio wrestling world is buzzing right now as the historic state tournament draws near on March 7-9. Two of RHS' own have qualified for the tournament, but they want even more.
Junior Alex Coleman won the district title at 285 pounds with four pins in a total time of two minutes and fifty seconds. It wasn't supposed to look that easy, as Alex was projected to lose in the semifinals against three time state placer from Graham, Johnny Shafer. Although it was his longest match all day, he still managed to pin Shafer within the first period.
Coleman managed to get his 100th victory in his first match of districts along with his brother, senior Tom Coleman.
Additionally Senior Logan Iams placed third in the 182 pound weight class for his first state tournament appearance. Iams cruised to the championship semifinals before losing a close match and dropping to the console semifinals where he beat his Franklin opponent 9-3, sealing his ticket to state.
Iams said, "It was an awesome feeling. I will never forget it. It was always my goal from the beginning of my wrestling career."
Both Iams and Coleman were extremely close to making the state tournament last year with both of them being alternates, making it over the final hump was huge. It's an awesome feat to make the tournament in itself and claim you are one of the top 16 individuals in your weight class but these two did not plan on just making it, they plan on coming home with some hardware.
Coleman is ranked second in the state and pinned the number three wrestler in the state this past weekend, but rankings don't decide where you place and Coleman knows that.
"I might be ranked second in the state, but I am coming in there with the attitude to win the tournament." said Coleman.
Even national champs build up nerves when it comes to the state tournament.
"To be a wrestler you are most likely to be nervous wrestling anywhere and anyone. Doesn't matter if the opponent is good or bad because anything can happen," said Coleman
Though Iams' goals were met, he is still is a man on a mission.
Iams said, "The goal at the state tourney is to have fun and enjoy the experience, but it's a business trip and I plan on placing in the top eight."
The boys will travel up to the Schottenstein center on Ohio State's campus thursday morning. Both hope to wrestle only one match on Thursday as that means that they both won. They both must win at least two matches in order to place in the top eight, and they only need to win four matches in a row to bring home Ross's first wrestling state title.
The State wrestling tournament will begin on Thursday March 7 at 4:10 P.M. and will continue until Saturday night March 9 when the state finals are held at 5:30 P.M. Buy some tickets, head up to Columbus, and cheer the boys on, or follow @rosswrestling on twitter for updates.
About the Contributor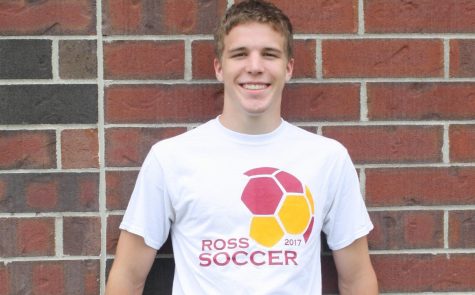 Brayden Ploehs, Staff Writer
Brayden Ploehs is a senior at Ross High School and this is his second year of journalism. Brayden enjoys participating in sports such as Cross Country and Wrestling. He plans on going to the University of Cincinnati for a degree in engineering.