Toerner up to Bat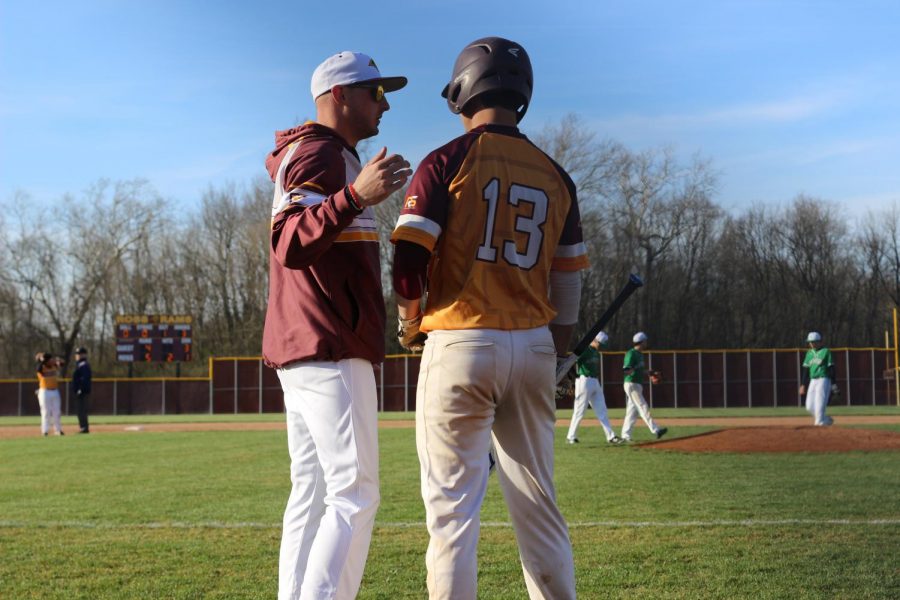 Seventeen years ago, the man that is now known as head coach to the baseball boys became my best friend and forever role model. Now I'm known as Coach Toerner's sister and I wouldn't have it any other way.
Growing up, my brother and I always consumed our time with sports. For a couple years, it was me going to support him at his various games, giving up my weekends for a baseball tournament or always being the person to go outside and play wiffle ball with him. As soon as I was old enough to do the same, he never hesitated to support me in similar ways.
I'd say we are both pretty alike but one thing you may not know about Coach Ben Toerner is that he's a very superstitious person. Besides the obvious "don't step on the white line before a game," he has a couple things that are only things he'd do: he has multiple pairs of turf shoes and only changes them after a loss, he has to sit on his bucket in the dugout a certain way, he always has to have his Ziploc bag of eight different flavors of sunflower seeds, and all of his pockets have to have the same contents in the same order.
Spending my childhood with him allowed me to soon fall in love with the game of baseball, but I really fell in love with my brother's love for baseball even more. His dedication, heart and mindset he had for the game inspired me. Now, as he takes on his first year as varsity head coach, I couldn't be happier for him and the journey he has just begun.
Though Coach Toerner has big shoes to fill, so many people are rooting for him from the other side of the fence.
Principal Brian Martin said, "While winning is important, I am more interested in someone who can be a positive representation of our school and our community and can ensure that our student-athletes do the same. I think Coach Toerner is up to the task."
Toerner leads by example. He's a familiar face in the community and on the field.
"This past spring when Coach Rett let us know he was retiring, he told me if it was something I was interested in, he thought I should go through the process. He thought it'd be good for me. I went for it and two interviews through, they called me back in and gave me the job. I've been very grateful for this opportunity. My coaching at Ross has progressed from me thinking I was coming in for a clinic and being blindsided by being a freshman assistant coach six years ago to now being at the helm," said Toerner.
Not only is the enthusiasm and background aspect there for Toerner but so is his commitment to the game and the program.
"He's aware of the way we do things around here. On one hand you honor the tradition of things that are going on here just like I did when I was hired and I think on the other side of that, you want to have your own stamp on the program. He's balancing it all right now and I think he'll be successful. This is a great group for him to start with," said Jason Rettinger, former Varsity Baseball Coach, Dean of Students at RMS and Assistant Athletic Director.
When Toerner isn't at the ball fields or working at the middle school, he's a big family guy. His family is a big part of who he is and he believes he wouldn't be where he is without them.
"In my corner I am so lucky to have my family. My wife, my daughter, my parents, my sister. It's awesome. They're at a bunch of games, they get it. They've accepted that it's baseball season, especially my wife. They've helped me in the past and continue to help me now. You can't do anything alone in this world and having all the support from my friends and family is really huge for me," said Toerner.
First year jitters may be there for Toerner from time to time but that doesn't get in the way of the hopes he has for this team.
"I'm most excited about this team, especially the senior class. I feel like I have a pretty good relationship with my team. This is a really good group of seniors and I'm excited to go on this journey with them," said Toerner.
Toerner has known a lot of these boys as they've been around the Ross baseball program since they were in middle school or even elementary school. One specific player has been able to lean on Toerner and grow a player-coach bond.
Ross High Times Staff Writer and senior Varsity Baseball Player and Captain Keegan Nickoson said, "I think more than any other coach I've ever had in my life, Ben Toerner can connect with his players. I feel like I can go and sit down to have a talk with him whether it's sports or life. I can just knock on his office door and sit down with him for 15-20 minutes before practice. He'll always be a friend to me."
Just like Nickoson, my brother is someone I've always gone to for anything and everything. These players are gaining an amazing coach and a forever friend. He cares so much about the game but I know he cares about the success of each and everyone of them even more. As I near the end of my journey at RHS, I know he's only beginning his, and I am forever grateful to say I will be his biggest fan forever and always.
Come out to support the Rams at their next home game on April 8 against Mt. Healthy or check out swocsports.com for their full schedule.
About the Contributor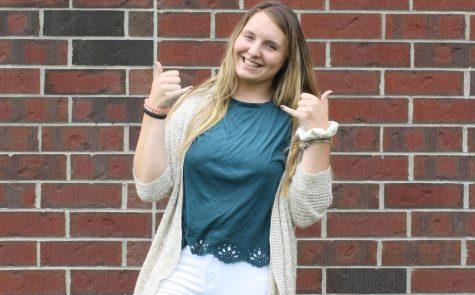 Lilly Toerner, Marketing Manager
Lilly is a senior in her third year of journalism and her second year of serving as Marketing Manager. She's the President of FCCLA, a member at large, a part of NHS, and involved in Younglife. She plans to attend college in hopes of pursuing a degree in psychology and/or writing. She's excited to see where life will take her and the adventures that await.