Colleges Adjust Application Process to Limit Students' Stress
Hang on for a minute...we're trying to find some more stories you might like.
Xavier University recently announced that the private college will no longer be requiring ACT or SAT scores for the application process. According to npr.org, there are over 1000 other universities that have taken the same step. 
The change comes from some universities taking into consideration the extracurricular activities, school work, and after-school jobs that weigh students down. In addition to this, students are expected to spend time preparing for the ACT and SAT. 
A spokesman from Xavier claims omitting the ACT and SAT from the requirements of the college application process will reduce the stress put on students. The goal is to alleviate this extra source of anxiety according to Cincinnati.com.
ACT spokesman Ed Colby pointed out in an article on Cincinnati.com how universal the test is and the ability it grants to easily compare students. 
However, many question the rationality of these standardized tests. Senior Juliana Curtis states, "I think the ACT just measures your ability to master the ACT. Colleges should be looking at other things such as the difficulty of classes taken, what clubs you're in, what sports you play if any at all, AP scores, and that sort of thing."
Without these standardized tests, universities must develop a new way of gauging student acceptance. 
Aaron Meis, Vice President for Enrollment Management and Student Success at Xavier, said on Cincinnati.com, "We're going to focus more on quality of work done in the classroom."
Senior Ally Moore thinks this change may lengthen the decision-making process as the ACT and SAT have been used as key determining factors in refining incoming students.  
Removing this stress-filled assessment is a positive change in the eyes of many students. Curtis states, "…it's definitely a step in the right direction." 
If you are planning to attend college in the near future, check the requirements of your university of choice before investing time into the ACT and SAT.
About the Contributor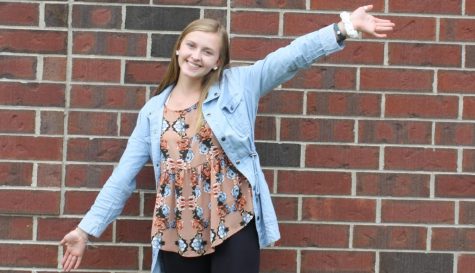 Ainsley Helling, Staff Writer
Ainsley is a junior in her first year of journalism.  She is involved in VAB, NHS, and is a student council officer.  Outside of school, you can almost always find her at a nearby coffee shop with her friends. Ainsley is excited to be joining the journalism staff, and is hoping to learn and grow as a writer.