What You See Is What You Get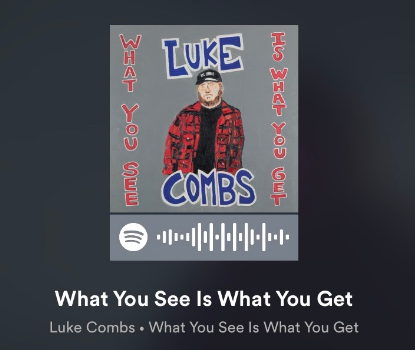 Luke Combs' newest album titled "What You See Is What You Get" released on Nov. 8 stunned the country music world. The new album panders to millions of country music fans, diving headfirst into heartbreak, love, and growing-up country.
Combs, a small-town boy from Asheville, North Carolina has released quite a few hit albums that have reached the country music top charts in the past two years. His most famous album titled "This One's For You" had around 430 million views on Youtube and reached top charts almost instantly. His most recent album is no different. 
"What You See Is What You Get" contains 17 total songs including "Lovin' On You", "Moon Over Mexico", "All Over Again", "Reasons", and "Better Together." 
Sophomore Brady Wyatt stated, "He's a really powerful artist with really touching songs, his music helps me see who I really am." 
The authenticity of Combs's music starts with his lyrics, which take the audience down a backroad with songs about growing-up country, childhood memories, love, and heartbreak. Combs is a lyrical genius with an amazing stage presence. Combs has such a large personality and strong voice, making his song lyrics more powerful.  
This album is one of my all time favorite country albums released. Combs pours all of his emotions into his songs, making him one of the greatest country music singers of all time. Combs shares part of his childhood and life experiences with millions of fans, and was recently inducted into the Grand Ole Opry, which is considered a huge honor in country music.       
Junior Tanner Meale stated, "I'd have to say the variety of his music makes him an authentic country music singer, some songs are fast or slow, and others are really upbeat that you can listen to and have a good time."
This emotional album touches everyday people, especially country music fans, making it definitely worth a listen. This award winning artist is the epitome of a true country music singer and his newest album is guaranteed to touch your heart. 
You can purchase this album for $9.99 on Amazon and Apple Music or listen to it for free through Spotify. You can also see Combs in concert on July 10 in Fort Laramie, Ohio.
About the Contributors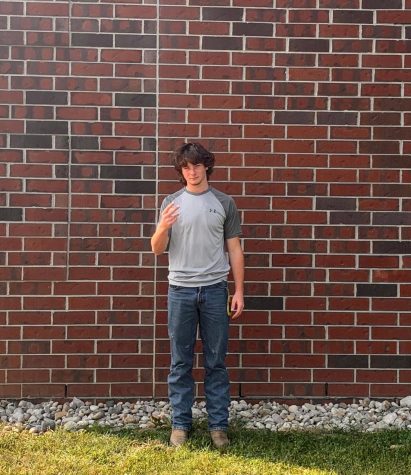 Michael Kahmann, Staff Writer
Michael is a senior in his 2nd year of journalism as a staff writer. He has played football for four years and loves making money. Michael is an adrenaline junkie and rides bulls and dirt bikes on the weekend. He plans on accepting an Army Ranger contract as soon as he graduates in January of next year.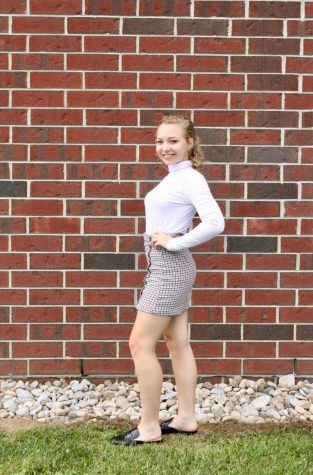 Lainy Demeropolis, Staff Writer and Editor
Lainy is a senior and this is her second year in journalism. As a Staff Writer and Editor, Lainy is beginning to experiment with her future of a major in journalism. She spends most of her time being a barista outside of school while still juggling being a member of NHS, the Cappies, VAB, Student Body, Mock Trial and SNHS. She looks forward to pursuing her passion and furthering her education in journalism.