RHS Students Honored with Scholastic Art Awards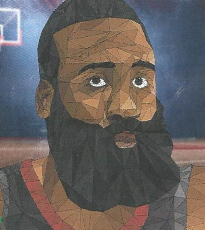 RHS students were honored with varying Scholastic Art Awards by a panel of Regional Art & Writing Judges during the month of January.
"The annual Scholastic Art & Writing Awards are the nation's most prestigious recognition initiative for creative students in grades 7 – 12 and the largest source of scholarships for young artists and writers in the nation," says the RHS Press Release. 
According to the statement made, the awards vary with the "Gold Key, Silver Key, and Honorable Mention recognition . . ." 
Along with varying awards, the RHS Press Release displays the talent selected, ranging from digital art to photography to mixed media. 
There were a total of 11 honorees. Art teacher Sarah Baker explains that there were seven art winners last year with the number usually varying slightly every year. 
"I am really excited for this, not only because it's a reward but because I never had high expectations for my photos," says Layla Fagaly, junior and Silver Key Award recipient. 
The Press Release also details the process required for students to be chosen for the prestigious awards, including a committee of judges analyzing nearly 5,000 students' pieces for originality, technical skills, and the emergence of personal vision or voice.
When asked about the action taking place behind the camera, Fagaly said, "It took lots of different angles with trying to find the perfect perspective with the light and the marble."
Among the RHS 2020 Scholastic Art Winners include:
Gold Key for James Harden (Digital Art) by John Nerswick
Silver Key for Light (Photography) by Jake Bernath
Silver Key for Crystal Light (Photography) by Layla Fagaly
Silver Key for You See It? (Digital Art) by Abigail Hill
Silver Key for Lost in an Autumn World (Digital Art) by Daniel Von Trotha
Honorable Mention for Smoke (Photography) by Skylar Angel
Honorable Mention for More than the eye can see (Digital Art) by Tony Valentino
Honorable Mention for Hidden Emotions (Photography) by Alexis Hardwick
Honorable Mention for Hope (Photography) by Stephanie Fields
Honorable Mention for Close to Home (Mixed Media) by Trinity Stewart
Honorable Mention for Normal is a Myth (Digital Art) by Tori Pfister
To see these works-of-art in person, make sure to visit the exhibit from Feb. 10 – 21 at the Art Academy of Cincinnati or you can attend the awards ceremony being held on Feb. 21 to honor the artists behind the creations. Further information can be found on the Art Academy of Cincinnati's Website.
About the Contributor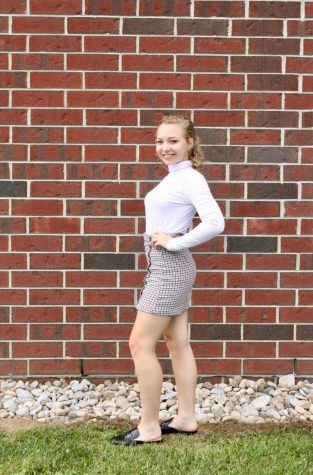 Lainy Demeropolis, Staff Writer and Editor
Lainy is a senior and this is her second year in journalism. As a Staff Writer and Editor, Lainy is beginning to experiment with her future of a major in journalism. She spends most of her time being a barista outside of school while still juggling being a member of NHS, the Cappies, VAB, Student Body, Mock Trial and SNHS. She looks forward to pursuing her passion and furthering her education in journalism.