Military Relationships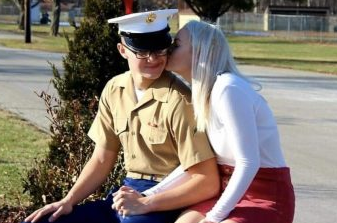 Being in a long-distance relationship can be difficult enough, but what about being in a military relationship during high school?
Matt and Chyann have been dating for 5 years. Their relationship has lasted through most of middle school and high school until Matt decided to make a huge life-changing decision. Matt enlisted in the Marine Corps.
Vaught and Davis have been dating since 2015. Chyann was in 8th grade and Matt was a  freshman in high school. They started dating because they both liked each other and had known each other for some time beforehand.
Davis said, "I wanted to date Chyann because I've always loved her and always had feelings for her, and I feel like she's the only person that actually cares about me and will put up with me."
Long-distance is stressful and hard. Not only was it very difficult for Chyann, but it was also hard for Matt. In boot camp, the two love birds kept in contact through letters. After Matt went through his Marine Combat training, he was able to begin attending Military Occupational Specialties (MOS) school for job training. Now that Matt is officially in MOS school, it is easier for them to communicate through text since he is allowed to have his phone. 
Vaught stated  "When he left, it was very difficult. I cried and cried for days then I realized that him being gone made us stronger."
Matt said "It can be hard sometimes not seeing each other for a while and not being able to talk all the time . . . that really sucks but when you see each other on leave and stuff, it makes those the best days ever."
The Marine Corps boot camp lasts 70 days. Meaning there are 70 days alone with all the worry that comes when significant others are far away or overseas fighting battles. Imagine not talking to your lifelong best friend and your soulmate for that long. 
Remember that not all relationships last, but they will if you truly love each other.
About the Writer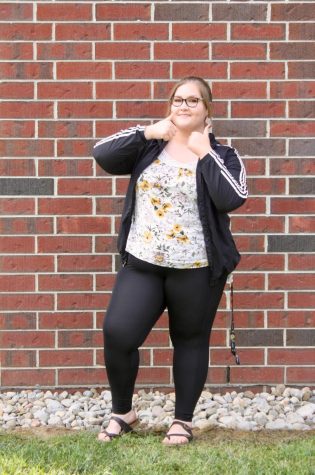 Lisa Brandenburg, Staff Writer
Lisa is a junior in her first year of journalism. She has been a member of FFA for 3 years and is currently the chapter secretary. She lives on a farm and enjoys working outside after school. In her free time, she likes to hang out with her friends or go on late-night drives. After high school, she is planning on joining the Army and becoming a police officer after serving.