RHS Adds New Classes for the 2020-2021 School Year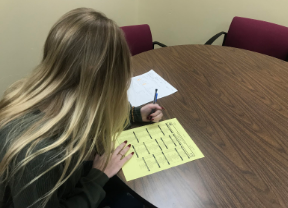 American cultural experience, creative writing, criminal law, and civil law– these are just some of the new classes that RHS is offering this upcoming 2020-2021 school year.
RHS has invested in new classes that students have been requesting for the past year and are now becoming available in the upcoming year.
According to the 2020-2021 Course description guide, some of the classes that will soon to be offered at RHS include: 
American Cultural Experience

American Military History

Athletic Injuries & Prevention

Business Foundations

Civil Law & Trial

Creative Writing 

Criminal Law & Trial

Exercise & Athletic Training

Fitness Evaluation & Assessment

Medical Terminology

Murals & Public Art

Musical Theatre Fundamentals

Network Management
"We like to expand our offerings so students have access to a variety of classes. Sometimes hearing information through a new course or a different course can explain things differently. While some courses may share information that was previously shared by a course we no longer offer, hearing information presented in a new way can definitely help assist student learning,"  said Mrs. Angie Raby, RHS Counselor.
Classes change every year to adapt to the curriculum that best suits the students' education wants and needs.
"I feel like the new classes being added to our courses give us students new classes to choose from that we're interested in and give us more opportunity to choose classes that we would want to take," said Junior Bailee Gunnel
The new curriculum is also being offered at a CCP (College Credit Plus) level which are classes supported by Cinncinati State which can help students get a headstart on their college credits while still in high school.
New CCP classes Ross is offering next school year include:
CCP Adv Computer Aided Drafting: Revit Architecture

CCP African American History

CCP Arch Drafting & CAD

CCP Intro to American Government

CCP MET Computer-Aided Drafting I

CCP MET Computer-Aided Drafting II

CCP Music History: Middle Ages – Late 19th Century
"At this point, we aren't 100% sure who will teach the classes. Teachers will propose classes they would love to teach, so the assumption is that if they created the course, they would run the course. Our in-house CCP courses can only be taught by instructors who have been approved and credentialed through Cincinnati State in their particular subject area. Some courses will be taught by the subject teachers they fall under," stated Raby.
With new classes being added to the curriculum, some other courses may need to be removed.
"Chinese is being removed due to Mrs. Zhu retiring. Finding staffing for a Mandarin Chinese is always very difficult. At this time, we do not foresee the program returning to RHS, however, the plan is to add additional language(s) in years to come"  said Raby.
These new classes at RHS are going to give new education opportunities to students in the upcoming year. If you are interested in any of these classes, talk to your counselor when scheduling your courses this year, or email your school counselors, Angie Raby ([email protected]) or Samantha Rutowski ([email protected]).
About the Contributor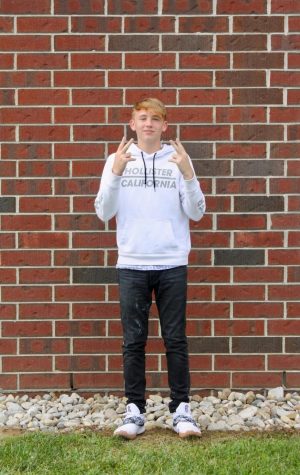 Jacob Caldwell, Staff Writer
Jacob is a sophomore. As a first-year RHS student in his first year of journalism, his inspiration for writing is his grandma who was an English professor. Outside of school, he likes to spend time with friends and family, go to parks, and walk nature trails with his dog. In the future, he hopes to follow his passion for math and science by pursuing a career in aeronautical engineering.