Animal Crossing Reaches for New Horizons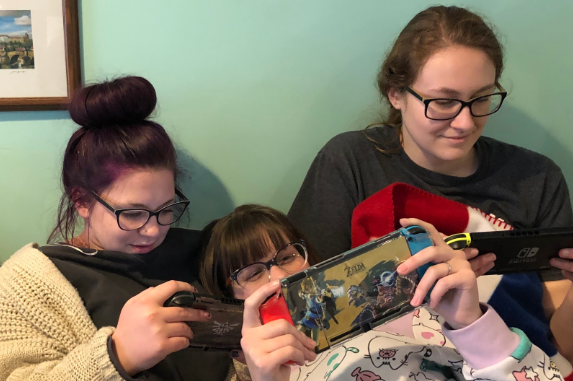 Nintendo Switch players worldwide have long awaited to escape their lifestyles and start a new life on a deserted island that they can transform into their own private paradise. Animal Crossing: New Horizons, releasing Mar. 20, 2020, is expected to have just that and even more.
Across the board, Animal Crossing games have always held a warm place in their players' hearts, containing fun and unique animal characters and overall enjoyable experiences. But this only boosts the players' expectations and high hopes for the upcoming game. 
Avid players are eager to see a variety of new additions that will make the game even more amusing.
"I'm excited to see the new features that have been added. Unlike the old games, you have far more control over the placement of the area and decor," an anonymous RHS student stated. 
Unlike the past Animal Crossing games, New Horizons offers not only a much more in-depth character design for your villager, but it also features more changes to city planning. This upgrade allows players to create their own paths and change the hemisphere surrounding their island.
Nintendo sent out various information updates to keep the fans on their toes. One of which described how the game includes the Southern Hemisphere seasons, allowing the player to experience the same weather in the game as they do in real life; but the hemisphere isn't the only atmospheric thing you can control.
Aiden Horan, junior, said, "I'm quite excited for the new terraforming and landscaping content. I think the extra freedom to control the landscape will add a lot more variety and options."
Not only do you build tools and even your own house from scratch, but you can pick and choose the layout of your island, making it the perfect home for all your new friends. In Animal Crossing New Leaf, you couldn't choose where the character placed their house, meaning there would be some frustration over an unaware citizen building their house on top of a garden.
Senior Malorie Jackson-Huddleston stated, "[I'm excited to see] the improved graphics and new characters. I'm excited to see if [New Horizons] gives me the same sense of calm that [New Leaf] did." 
When Nintendo released the new characters' designs, they left many fans with love in their hearts and pure adoration for the unique choice of color palettes and even non-animal inspirations used in some characters. In New Leaf, however, each character fell into a certain animal category, typically mice, cats, and even alpacas. They would all have their own personality, but the range of colors and appearances weren't all that spread out. With the brighter variety of colors in New Horizons, however, players can possibly even set a theme for their island.
Most players tend to choose an aesthetic for their houses in Animal Crossing: New Leaf, trying to use the island's appearance to attract certain characters. But now in the upcoming New Horizons, players get to design their whole island in more detail.
As the Animal Crossing fans wait patiently for Mar. 20, they hurry to pre-order the game in the Nintendo store, using the released character designs and beautiful graphics to soothe their built-up impatience.
Leave a Comment
About the Contributor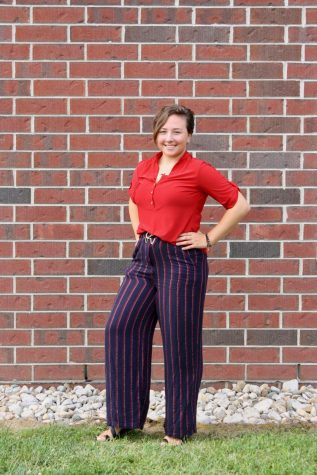 Anna McDonald, Staff Writer
Anna is a junior in her first year of journalism. She spends most of her time participating in Art Club, Earth Club, and the swim team. She also enjoys reading, creating art, and writing stories she plans on turning into books one day.