Extended Spring Break Boredom
When we thought of spring break, we weren't thinking it would be three weeks stuck at home with nothing to do but school work. I have been personally struggling with finding things to do in the meantime when I wasn't doing school work that would keep me from going crazy inside the house. So, here are a few ideas that can help fix your boredom. 
Virtual Disney Rides on Youtube: Some channels on Youtube like CoasterForce, VirtualDisneyWorld, and TheCoasterViews have posted virtual Disney rides, and some other rollercoasters, that you can virtually ride and watch with your family at home. Some of the rides that are included are Splash Mountain, Expedition Everest, Haunted Mansion, and more. 
Build a fort and watch Netflix: One of my favorite things to do is to build a fort and watch movies. You can simply build your fort and grab pillows and blankets from around your house, cozy up, and then put on your favorite movies or tv shows from Netflix or any other streaming services, like Hulu. 
Coloring books: If you are finding yourself feeling anxious or stressed from being stuck in the house or from schoolwork, take a break and color. I have personally been coloring during the quarantine and it has become one of my go-to activities for my free time. If you don't have a physical coloring book, there are many coloring apps that you can download as well. 
Go for a walk: It is always nice to get some fresh air, so why not get some exercise in too? Quickanddirtytips.com said, "If we're doing things outside, we are more likely being [sic] active, so we'll get more exercise which can ultimately make us happier". You can go for a walk around your neighborhood or park, but make sure it's six feet away from any other walkers.
Watch Netflix with your friends: Netflixparty.com allows you to watch any Netflix movie or show with your friends. All you have to do is install the app, then join a "party". They provide a group chat on the side while the movie or show plays so you can have live chats with your friends about the show.
If you find yourself in an endless social media loop or need a break from the news, try one of these ideas to take your mind off of the negative events going on in the world right now. 
About the Contributor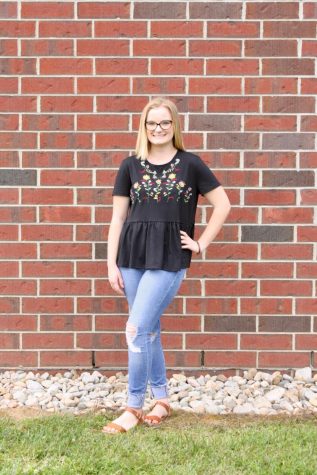 Ashley Caudill, Staff Writer
Ashley is junior and in her first year of journalism. Outside of school, she loves to read and write and plans on attending college to major in English. She loves spending time with family and friends and playing with her dogs outside. She is excited to be in journalism this year and to learn more about the things she loves.