Growth: A New Insight.
Growth is constant throughout life; it is a control variable that you cannot change or hide from- the only thing you can do is embrace it. 
A wise Greek philosopher named Heraclitus once said, "Change is the only constant in life."
As you grow, things change and you're opened up to new experiences. Change can be scary, and sometimes we just want to be stubborn and refuse it, but in the end, there is no stopping it.
Senior Robert Caldwell said, "As sad as I am to leave high school behind with all of the great memories I've made, I'm ready for the next chapter of my life and college so I can encounter new things and face whatever there is."
For the Ross Senior Class of 2020, the change from high school and youth to adulthood is a huge change. Everything is going to be new where graduates are opened up to new responsibilities that require them to take care of as well as new freedoms to get to enjoy.
"Even though I'm excited for everything new to come and all the freedom of getting to be on my own, it's still scary to me to think of how I'm going to have to take care of everything by myself," said Senior Jonathon Newmaier.
Students are expected to learn everything we need to know to survive and operate in the world, while we contend to grow inside our bubble that is our youthfulness. Then one day we are expected to go off on our own and survive alone and this can be a big challenge to face when the day comes.
Whatever change is happening in your life, challenge yourself to not run from it and to instead embrace it. There's no escaping what's to come, so develop a positive mindset, and welcome the changes that are near.
About the Writer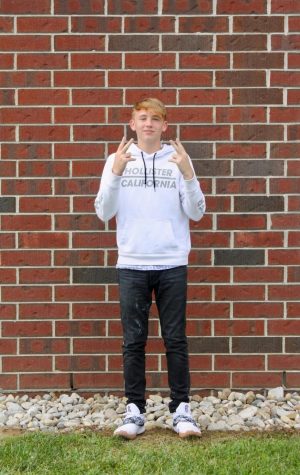 Jacob Caldwell, Staff Writer
Jacob is a sophomore. As a first-year RHS student in his first year of journalism, his inspiration for writing is his grandma who was an English professor. Outside of school, he likes to spend time with friends and family, go to parks, and walk nature trails with his dog. In the future, he hopes to follow his passion for math and science by pursuing a career in aeronautical engineering.