Holding Onto The Good: Rams Share Their Favorite Part Of This Year
It's hard to think that we're ending the 2019-2020 school year over a screen. While it's natural to feel disappointment upon the loss of our last semester, I hope we never let the bitter ending taint wholesome memories we've made so far. 
With over 1,000 individuals making up RHS, there isn't a single memory to perfectly capture this year's impact on each person. So the Ross High Times reached out to students and staff members to collect the sincere, impactful moments they experienced or learned from in the past year. Here is a small glimpse, 10 stories to be exact, into the lives of our very own Rams. 
Senior Grace Peacock said, "My favorite memory from school was winning Homecoming Queen. It was a good day at school. We were supposed to wear blue for Lyla; I wore [our] class color and blue at the game. At halftime me and Cal walked across the field. Cal got Homecoming King and I got Homecoming Queen. I was excited that we both won."
Freshman Olivia Mueller said, "My favorite memory from freshman year was being able to play JV volleyball with very talented people. Sometimes game nights would drag on forever and we'd come home exhausted, tired, and sometimes defeated, but the gym always gave me a place to pour out my love for the sport. I'm glad I got to share those special moments with kind hearted people."
"My favorite memory this year was the opening week of the football season against Badin. It was a packed house and an electric atmosphere. I was with the band, and from the opening kickoff you could tell both teams were ready to play. There was no downplaying the hype. I can remember it being nuts that we were able to tie the game and go to overtime. Nothing will ever beat the feeling all of Ross had when Badin missed their kick that sent Ross to a 1-0 record," stated sophomore Robert Berting.
Junior Layla Fagley said, "As the 2019-2020 school year came to an abrupt ending with lots of things that had occurred in my life, I think the best part about all of it was truly my yearbook and journalism advisor, Mrs. Jones. She has given me lots of care, advice, support, and just a safe place to relax on tough days. She will forever be a teacher that I'll hold forever dearly to my heart and I'm glad to say I've learned so much from her just being in my life."
"My RamBell family. I always knew that I would visit with every single one of the 17 teenagers I love the most at the beginning of each day… While I don't get to see them physically each day, our relationship has evolved in a way that I could never have predicted. We Zoom for hours on a near-weekly basis. We chat through a group text whenever someone needs something – no matter how big or small. We watch out for each other. We keep tabs on each other. We're family. A RamFam. And even though this year has had its challenges, cultivating that relationship has been a breeze," stated English Teacher Emily Hamblin.
Senior Austin Ashcraft said, "I think a memory that I'm rather fond of during my senior year was the early mornings in the parking lot. Me and some friends would get there early and sit in the bed of the truck to catch up and drink some red bull to start off our day. It's a small thing but it was something that I looked forward to every morning before I got to school."
"I think my favorite lesson this year, coach Cummins talked about it at one of his speeches to SALT. And [it was] that time is one of the most important things we have and you never know what is going to happen in life. And things this year have really shown me that I have a lot to be grateful for and that even in the worst of times things will get better," stated junior Charlotte Spencer.
Athletic Director Jake Richards said, "One of the most meaningful parts of this school year for me was the day the Governor announced that schools were shutting down for the remainder of the year, which meant that spring sports would be canceled. Despite the utter despair I felt for our student athletes, especially those seniors on spring rosters, I also was uplifted when I spoke with our spring student athletes that day and the next.  During each of those conversations, each one of the seniors who had just lost the opportunity to put on the maroon and gold during their final season expressed some version of "it's bigger than me."… It shows that they've learned empathy for others, they've developed good social conscience, and they understand that the collective good is almost always more important than individual gain." 
Freshman Erin MacDonald stated, "My favorite memory from this year was probably just being able to experience new things. You don't really know what to expect on the first day of highschool, and I feel like I learned so much. A lot of people just made it a really good time and a great year, so it's hard to choose just one memory."
"I've been through a lot this year, and if I've learned one thing, it's that so many people care about me. It's the same for everyone going through something hard, if it feels like you're alone. There are always people that care about you immensely, even if they don't always show it," said junior Timothy Gibson.
 Whether you see this year's series of events as a blessing or a curse, it has still served a tremendous purpose in shaping who you are. Take time to reflect on the things and people that brought you joy, because after all, having a spirit of gratitude can lighten even the darkest of situations.
About the Contributors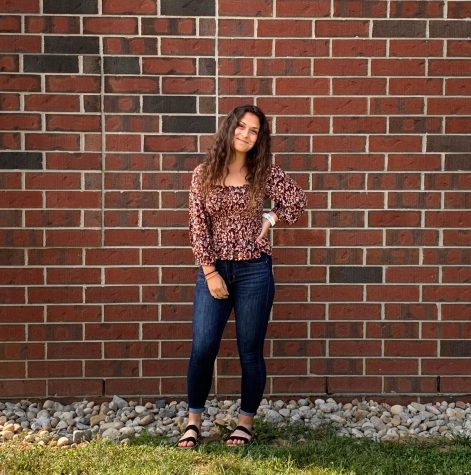 Kelley Dunn, Staff Writer and Editor
Kelley is a senior and in her second year of journalism. She runs for the track and cross country team, but outside of school activities she enjoys going on road trips and exploring the outdoors with people she loves. Although the future isn't exactly mapped out yet, her main goal is to follow Jesus and be an example of His love to others around her.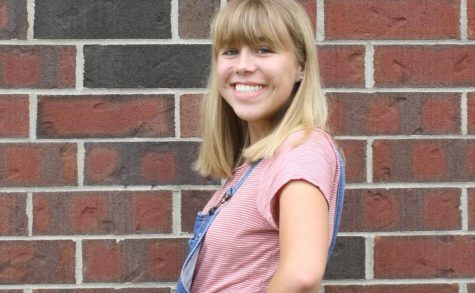 Katie Ledford, Features & Multimedia Editor
Katie is a senior in her third year of journalism and she's an editor. She likes running, and she's the Varsity Girls' Team Captain on the cross country team. She's also the president of NHS and VAB. After high school, she plans on leading Young Life and attending college for a major in math education and a minor in Spanish.