RHS Implements New RAMBell Schedule
We all knew Covid would altercate our school schedules, but no one thought that would entail the removal of our beloved morning Rambell. Students at RHS are learning to adjust to their "new normal" as they begin their day in first block at 7:10 instead. 
In a survey conducted to the members of RHS, 76% of students expressed a dislike towards only having a Rambell once every two weeks. And while there were some that were perfectly fine with the change, a lot of students miss the atmosphere and friendships they share with the people in their RAMBell.
 An anonymous student stated, "I like having the bond between all of my friends in there and with Mr. Frankenhoff. It also gives me a chance to wake up before classes start. It's really hard to get started in class right away. I want to get the most out of class without being half-asleep."
It's easy to hone in on all that we've lost, but we need focus on the greater purpose this change has been made for. 
Principle Brian Martin said, "We made the change to limit the number of exposures that students and staff would have throughout the course of the day. By eliminating daily RAMBell, that reduced by one the number of classes that students and staff have each day."
As we limit chances of exposure for students and staff, we also are making a positive impact on the amount of people who would have to self-quarantine if a case arose. All of this takes on a ripple effect that aids to keep students in their classes full time, not missing any tests or important class assignments. 
Wondering if you'll ever be in your RAMbell like normal again? The chances are very likely. This is serving as a temporary fix for our current day situation to ensure that precautions are taken in the name of student safety.  
"We love RAMBell and feel that it is a very important part of our culture at RHS.  As soon as we're able to bring it back safely, we will do so," stated Martin.
Leave a Comment
About the Contributor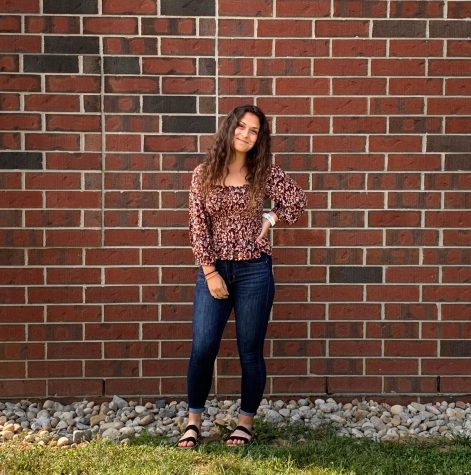 Kelley Dunn, Staff Writer and Editor
Kelley is a senior and in her second year of journalism. She runs for the track and cross country team, but outside of school activities she enjoys going on road trips and exploring the outdoors with people she loves. Although the future isn't exactly mapped out yet, her main goal is to follow Jesus and be an example of His love to others around her.