Ruth Bader Ginsburg: Remembering A Feminist Icon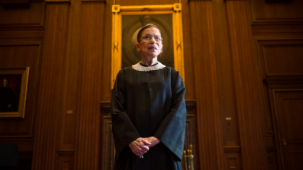 Ruth Bader Ginsburg was a ruthless woman with a passion for her own. Fighting for equality and women's rights, she stood proud and tall each time she took the stand. On Sept. 19, it was announced that Ginsburg had passed away in her home in D.C. after a long battle with metastatic pancreatic cancer and previous health conditions. She was 87. 
Ginsburg grew up in Brooklyn, New York, where she learned through her mother's eyes and watched as her mother sacrificed her own education so her brother could attend college. Ginsburg's mother heavily influenced her views on gender equality and justice, which eventually led Ginsburg to study the practice of law. 
Ginsburg attended three ivy league schools; Cornell, Harvard, and Columbia, from 1954 to 1959. With an excelling performance, she graduated at the top of her class at Cornell and Columbia. Ginsburg was also the first woman to ever serve for the Harvard Law Review and Columbia Law Review. While she was in college, she faced many challenges of gender discrimination and tackled the challenge of being a new wife and mother. 
After Ginsburg had completed her education, she received many offers from law firms. However, the salary that she was receiving was much lower in comparison to her male colleagues. Instead, Ginsburg decided to travel abroad to Sweden where she practiced law regarding civil procedures. When she returned to the states in 1963, she taught law at Rutgers University and proceeded to Columbia in 1972. During the time she was teaching, Ginsburg led multiple groups and unions whose focus was on equality for women and gender discrimination. Eight years later, Ginsburg was appointed to the U.S. Court of Appeals by Jimmy Carter. 
Ginsburg was appointed as a justice for the U.S. Supreme Court in 1993 under former president Bill Clinton. She served for 27 years and was one of the four women to ever serve in the U.S. Supreme Court. There, she won a total of 6 landmarking cases during the time she served. These cases fought for the LBGTQ community rights, undocumented and disabled rights, women's rights, and expanded voting rights. 
Since Ginsburg was one of the four women to ever serve on the Supreme Court, she wanted to have a certain power over her male colleagues that made her stand out. Ginsburg wore different collars with her black robes instead of the tie that her male colleagues wore. Each collar that she wore had a different purpose. For example, Ginsburg wore a certain collar that she called her "dissenting collar" for when she wanted her condemnation to be clear.  However, she wore a different collar when she was in favor of the case. These collars were Ginsburg's special and unique way of communicating to the public and the court. 
Ginsburg's health complications started to appear during her time on the Supreme Court. Ginsburg was no stranger to health problems; Her mother and husband both lost their lives to long fought battles with cancer. 
Even though all the troubles, Ginsburg refused to miss a day in court, even if her husband had passed away the day before or she just got out of a chemotherapy treatment. Ginsburg fought strongly and passionately in the court until the very end.
The U.S Supreme Court issued a statement on Sept. 19 officially announcing Ginsburg's death. 
Justice Sonia Sotomayor stated, "My dear friend and colleague Ruth Bader Ginsburg was an American hero. She spent her life fighting for the equality of all people, and she was a pathbreaking champion of women's rights. She served our Court and country with consummate dedication, tirelessness, and passion for justice. She has left a legacy few could rival."
Ginsburg's last and final wish that she stated to her granddaughter was that she wishes for her seat to be replaced once there is a new president in the office. President Trump has the authority to nominate a replacement, which he has recently nominated Amy Coney Barrett, but it is left to the Senate to accept or veto the nomination. 
Many hope that Ginsburg's wish is honored, as they believe that she was a true hero to our country. After all, numerous people agree that there will never be another quite like RBG. Ginsburg has shown that it is important to follow your dreams and fiercely stand by what you believe in, something any of us can achieve if we are passionate enough.
Leave a Comment
About the Contributor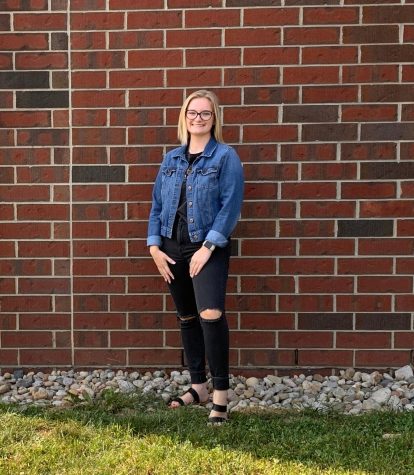 Ashley Caudill, Staff Writer and Editor
Ashley is a senior and in her second year of journalism. She is a Staff Writer and Editor. Outside of school, she enjoys reading and writing and will be attending college next fall for journalism. She loves to spend time with family and friends and traveling to new places. She is excited to be back in journalism and is excited to continue her education with journalism in the future.