Boys Varsity Soccer: Winning Back The SWOC Title
Last Thursday night the RHS boys soccer team concluded their 2020 season against Bellbrook in the second round of tournament games. While the match didn't go as planned, the Rams put in ample work, going 12-5 this season as well as winning the SWOC title against Talawanda.  
In any journey to success there are valleys and mountain tops along the way. After a long winning streak, the boys experienced three tough games to Roger Bacon, Harrison, and Edgewood. But that didn't stop them from turning it around and sweeping Talawanda right off their feet with a 4-1 win.
Senior Jackson Beske said, "We had a practice after Edgewood where we sat and talked for an hour as a team about what we had done wrong and how we were going to fix it. After that we all came together and just bonded. We came out the next game against Talawanda and just played amazing. Everybody was back in it and it just ran smooth." 
Along with the satisfaction of being the team SWOC champs, Beske was awarded SWOC boys soccer player of the year. This was well deserved as he scored 26 goals and obtained 60 points total, raising him to the top of the leaderboard. 
Behind every hard working athlete there is a leader to guide and direct their success. Head coach Kayla Bush pushed the boys to understand the importance of being a team player- not only working with each other, but believing and trusting in each other as well. 
"…at the end of the day we preach to never give up and just keep playing for each other. No one can control the events that happen in their life but they always control how they respond.  No matter how difficult a game can be you have two options: 1. drop your head and give up or 2.  pick your head up and just keep fighting." stated Bush.  
When you watched them play you could tell they were working as a family unit and had that same bond off the field as well. 
Freshman Luke Dunn said, "Going into that team as a freshman was nerve racking, but I had upperclassmen who trusted me and helped me throughout the season. By far who I'm gonna miss the most is Brandon Vadnais. He really showed me what to do, how to act, and how to perform at a high level."
From the outside, it looks as if highschool athletics are merely competition. But once you experience being on a team or pushing yourself during a game or race you know it goes far deeper than that. You gain confidence, create bonds between classmates, and build character that you carry with you for a lifetime. 
Congrats to our boys soccer team for another year of growth and success.
Leave a Comment
About the Contributor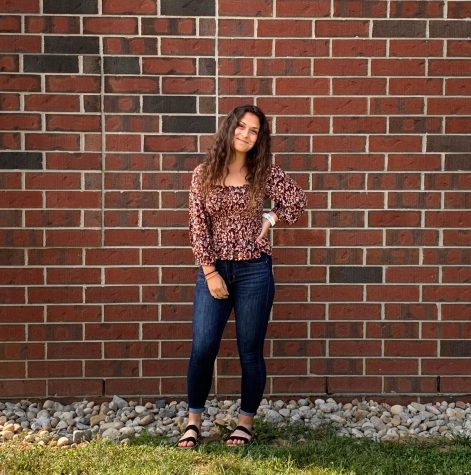 Kelley Dunn, Staff Writer and Editor
Kelley is a senior and in her second year of journalism. She runs for the track and cross country team, but outside of school activities she enjoys going on road trips and exploring the outdoors with people she loves. Although the future isn't exactly mapped out yet, her main goal is to follow Jesus and be an example of His love to others around her.