What Traveling Means To Me
We all hope to travel one day. To explore new cultures, sights, and to meet new people. Maybe that means just a short trip to Tennessee, or perhaps it's a trip to the United Kingdom or Italy. But to me, it means so much more. 
When I was four years old, my parents took me on my first trip to Disney World. An adventure every child dreams of. I can't say that I remember much of the trip, but I do know that my little heart was filled with joy as my imagination flourished- just like everyone describes when they talk about the magical land of Disney. 
In the years following, my family took the average American summer vacations that every family in the Midwest seems to take. Florida, Alabama, South Carolina, and more. After many months stuck inside due to quarantine, my family decided to change our normal vacations and plan a trip to Yellowstone National Park in May, 2020. 
We set out for our trip to Utah, this only being my second flight I had ever been on. I remember seeing the snow covered mountains through the plane window for the first time, and I remember thinking the plane was going to hit the mountain because we were flying so close. We drove four hours to Wyoming where Yellowstone National Park sat waiting for us to explore.
It was the end of May, almost June, and it was strange to see that Wyoming had snow covered grounds. I soon learned that they had experienced a blizzard the week before and the snow was now melting. During the trip, we explored the Grand Teton National Park and Yellowstone National Park, and it was the most surreal experience I have ever had. The deep greens of the trees, the roaming wildlife, the crystal clear lakes, the bright colors of the hot spring pools, and the steep edges of the canyons all caught my attention and made it difficult to look away. 
When we had to leave and go back home, I felt a longing to return to the mountains and lakes I had been immersed in. I had lost one of my favorite rings that I wore everyday for three years in the middle of the park, and it didn't make me upset like I thought it would. Instead, it calmed me knowing that I had symbolically left a little piece of me there right in the middle of the beautiful park. 
That trip was life changing for me. I learned that there is so much more outside of our small hometown of Ross. I learned that there is a whole world waiting to be explored and cultures waiting to be learned about. I felt happy and calm the entire trip, especially when we drove through the windy roads of the park and as I listened to the sounds of the running waterfalls. 
Marie-Julie Gagdnon from Airtransit.com stated, "On the road, we quickly learn that cultural references help shape our image of the world. Putting ourselves in someone else's shoes to better understand them enlarges our field of vision. Engaging with other mind-sets, values ​​and ideas can be unsettling at first, but it ultimately makes us stronger and more open over time."
Traveling doesn't have to mean the same thing to everyone. In fact, the diversity of traveling is what I believe is so special about it. To me it means learning about people and cultures, exploring the hidden gems of the world, and new opportunities that await for me. So maybe when you plan your next trip, think about what would make you happy and excited to explore, what would make you remember the adventure forever, and what would make a difference in your life.
Leave a Comment
About the Contributor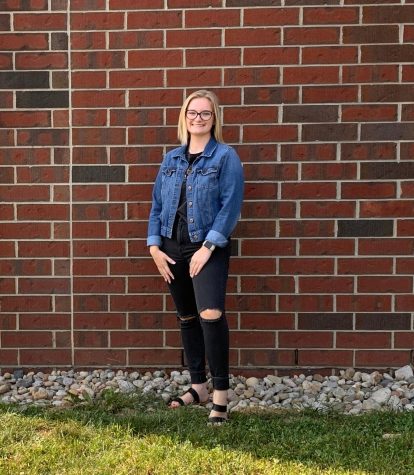 Ashley Caudill, Staff Writer and Editor
Ashley is a senior and in her second year of journalism. She is a Staff Writer and Editor. Outside of school, she enjoys reading and writing and will be attending college next fall for journalism. She loves to spend time with family and friends and traveling to new places. She is excited to be back in journalism and is excited to continue her education with journalism in the future.