Beyond The Halls of Ross High School
Friday night lights, ACTs and that beloved cafeteria lunch are a few of the pastimes that make highschool memorable. While our time here can feel infinitely long, one day we'll all retire our maroon and gold for the real world. 
After highschool we step into a new domain where we have more freedom in our choices and a sense of independence that wasn't there before. Some take this as an opportunity to branch far out from their hometown, while others stay close by. Whatever your path may be, I believe there are some admirable lessons to be learned from the people who came before us. 
RHS has been the home to many individuals. Although they walked the same halls, they each have unique interests and experiences which have led them to where they are today. 
Graduate from the class of 2010, Bradley Parks, is now a reporter and photographer for Oregon Public Broadcasting in Bend, Oregon. He covers climate change, science, environment and recreation. His job allows him to storytell in a way that helps others see themselves as a part of nature in order to improve their relationship to the natural world, so that they might care for it like it cares for them. 
Parks stated, "I spent my years in Ross waiting to get out. It took me a long time to realize the ways in which I loved Ohio, Cincinnati and Ross and the ways those places shaped me. Don't underestimate the value of home and all the things it can teach you."
It's important not to rush through today as you dream about tomorrow. We all have daily interactions that mold us into the person we're becoming. But that's not to say tomorrow won't bring us even more experiences that will grow our character. Parks expressed a thankfulness for all that his time at Ohio University brought him and he wasn't the only one to have this outlook. 
Micah Fields, a 2018 RHS alumni, said, "In college I've met a much more diverse group of people and realized how privileged a lot of us really are… everyone doesn't have the same opportunities as some of us. Realizing the implications of that reality and deciding to live a life that actually tries to correct that discrepancy rather than simply attempting to "motivate" individuals to "be better" has been the biggest change in my worldview."
As you learn more about the world, you realize that not everyone will pursue the same type of career or education either. Knowing that and developing a plan after graduation can make seniors very anxious. For 2013 graduate Garrison West, this proved to be true.
"I was really stressed as a senior with a decision like that. I was afraid of picking something set in stone that I would later regret. I wish someone would have reassured and trusted me that I was making the right decision in putting off college for a little bit," stated West. 
Currently, West is a mechanic by trade in the Air Force. During her time in the Air Force she is nearing completion of her Bachelors in Environmental Management. With that degree she hopes to commission and go to pilot school. 
The message that we have to follow a cookie cutter approach to life throughout our schooling years trickles out to expectations in relationships and financial stability. 
2010 graduate, Joseph Dunn, said, "I thought in order to be successful and happy I would have to make $100k a year, have a bachelor's degree and be happily married by my early 20's. As an RN, I make about half that and am happily married, but waited until I was 28 years old… It's a great idea to make goals, but with the more life experiences you have they're gonna change and that's okay too."
Almost synonymously throughout each alumni I contacted, they all expressed the growth that happens after highschool. With every stumble they learned how to walk more confidently and press on. There were alterations to plans, but that didn't mean they had failed in their goals. 
The fear of leaving what we know can be paralyzing, but rest assured that there is far more waiting for us ahead. Because when you realize each day is brand new you understand that each moment has challenges of its own, regardless of what stage of life you're in.
Leave a Comment
About the Contributor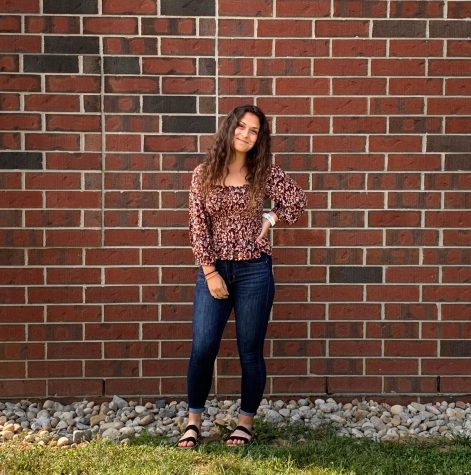 Kelley Dunn, Staff Writer and Editor
Kelley is a senior and in her second year of journalism. She runs for the track and cross country team, but outside of school activities she enjoys going on road trips and exploring the outdoors with people she loves. Although the future isn't exactly mapped out yet, her main goal is to follow Jesus and be an example of His love to others around her.