College Football Video Games Return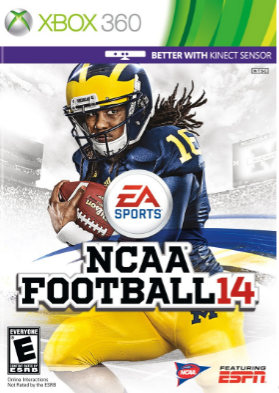 In 2014, college football video game fans were shocked to learn that the beloved NCAA football video game series would be discontinued. Seven years later on Feb. 2, Electronic Arts announced the series would return. 
Up until now, many people all over the country have been fighting for the return of this game. Some went as far as holding up signs at games saying "Bring back NCAA football games". Once the news broke that the series was returning, college football fans everywhere were making it clear just how excited they were. 
Cincinnati Bengals quarterback Joe Burrow tweeted, "All I ever wanted was to be on the cover of this game and as soon as I graduate they bring it back". 
Even Guy Fieri tweeted about the game coming back. It seems that the news about the game returning was a big deal for even those outside of college football.
Although the game is returning, there are still some things that may not be included. Because of the current NCAA rules, the names and images of real college football players will most likely not be included in the game. There are many people that disagree with this and believe that the real players should be in the game and get paid for it. 
Junior Justin Walker said, "Although I wish I could use real players and teams in the game, like Ohio State or Oregon, I'm just glad they're bringing the game back." 
This is the case for many fans. The feel that the last college football video game had to it was enjoyed by many fans. The game had the college atmosphere feel to it as it included the teams bands, fight songs, and fan traditions. This is one of the big reasons that the announcement of the game's return has been well received. 
"I've been waiting for this forever and I'm glad that the game is finally making it's return after a long seven years," said Walker. 
Of course the players names and images may be absent from the game, but the game may also gain a new name The new game is likely to be called EA Sports College Football if the NCAA does not change their rules. 
"It all starts really with where we see college football going. There's a lot of things happening, and there's a lot of things happening in sports. EA Sports College Football gives us a name and a brand to kind of work around for some things that might evolve as well as what we're focusing on," said Daryl Holt, EA Sports General Manager. 
Holt said that the main focus was to shine light on the road to the College Football Playoff and College Football Championship. 
"So EA Sports College Football, we just felt, is the right name for the product for not only now but also as we move forward," Holt said. 
One other thing that the EA Sports team is focusing on is the gameplay. Holt said that people who played the last game, NCAA Football 14, will really enjoy the gameplay in the new game. 
"Whether that's a reimagining or an evolution of things that were in the game before or new things and new ways to play, I don't want to get into the details of what we're already planning and what we'll put in that, but it will be something that our core fans, if they appreciated and loved NCAA 14, they will love this game because that's just the starting point," said Holt.
As college football video game fans anticipate finding out when the new game will be released, there could be a lot more changes and news about the game. The details about where to purchase the game and how much the game will cost are still unknown but one thing is for certain, fans of the game will be wanting to get their hands on it as soon as possible and finally get back to playing with their favorite college football team.
Leave a Comment
About the Contributor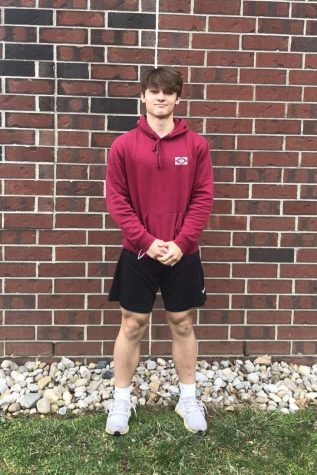 Cole Diersing, Staff Writer



Cole is a junior in his first year of journalism. He plays on the football team and outside of school enjoys hanging out with friends and playing sports. In the future, he plans to go to college for exercise science and eventually open his own gym.