Could This Be the Death of the Snow Day?
Snow days are synonymous for sledding and movie marathons, as well as a plethora of other leisure activities. For years students have looked forward to the chance of peering on the news or getting the call to see that Ross Local Schools has closed for the day. But how has COVID changed the way we view school when we can't meet in person? And what does this mean for the future of snow days? 
As we've seen recently, some inclimate weather days have been deemed for remote learning, while just in the past couple weeks we received an unexpected, old-fashioned snow day. Students can be quick to blame this on our principal or staff, but the decision is ultimately up to our superintendent, Dr. Chad Konkle and the ever-changing weather conditions. 
Snow days are not to be confused with calamity days. Recently we have undergone multiple calamity days due to our staff receiving their rounds of the COVID-19 vaccination. During these days, students are still expected to keep up with assignments that are given.  
In a press release dated Feb. 12, Dr. Konkle touched on the Feb. 25 and 26 calamity days by stating, "For instructional purposes, these will be considered calamity days; neither students nor staff will physically report to school for these two days (February 25th and February 26th). Both days will be counted as academic instructional days for students and workdays for staff. Student attendance will be determined by participation and/or submission of assigned learning activities."
The work given on calamity days ensures that students meet the required hours for the school year, which enables us to possibly take off school when snow days arise. They also indicate different circumstances for district personnel as opposed to other issues pertaining to weather. 
Although it has become normalized due to periods of quarantining, it can be concerning to students when they see assigned work on days away from school. 
Senior Timothy Davis stated, "Personally, snow days weren't all that common throughout elementary, middle, or high school, so having those off days allows kids to have a small break from school. When something as uncommon as this happens, kids should be allowed to enjoy themselves."
The nostalgic feel of a snow day is something that not many students desire to get rid of, even if COVID has redefined online schooling. 
"Call me old-fashioned, but I do think the idea of a kid having a true snow day is something that we should consider holding on to. As long as it's not compromising a student's education, it's a tradition we should try to maintain. Personally, I would be in favor of returning to traditional snow days. That being said, there are a lot of factors that will determine how things play out in the future," stated Principal Brian Martin. 
Only time will tell if full fledged snow days will remain in the days to come. A great deal of the outcome lies in how we are doing to stop the spread of COVID. But as we wait, we can still cherish the tradition of the snow day by curling up on the couch with loved ones or playing in the snow with friends.
Leave a Comment
About the Contributor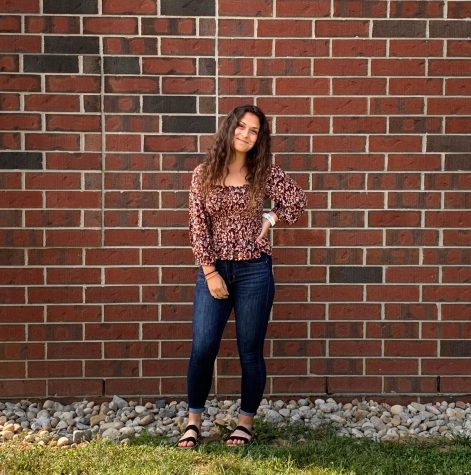 Kelley Dunn, Staff Writer and Editor
Kelley is a senior and in her second year of journalism. She runs for the track and cross country team, but outside of school activities she enjoys going on road trips and exploring the outdoors with people she loves. Although the future isn't exactly mapped out yet, her main goal is to follow Jesus and be an example of His love to others around her.