March Madness Like We've Never Seen Before
With March Madness just days away, college basketball fans across the country are more excited than ever and are racing to get their brackets completed. After having no tournament last year because of COVID-19, fans are ready to get back to watching the most competitive basketball tournament of the year, but will it be the same?
One of the biggest changes in this year's tournament is where the game will take place. Due to COVID-19 restrictions, all of the games will be played in Indianapolis, IN in various arenas. Back in the summer of 2020, the NBA resumed their season in something similar to this calling it a bubble, where they played the remaining games of the season and playoffs at ESPN Worldwide of Sports complex in Orlando, FL. Some wondered if the selection committee who chooses all 68 teams that play in the tournament, will take this factor of only one location into consideration. 
"Typically, the committee takes into account not only how good a team is but also where they are geographically located. The idea is to put them in a region where they will play relatively close to their hometown," stated WNEP journalist Douglas Jones.
Another difference in this year's NCAA tournament is that some teams who usually compete in the tournament will not be playing in it this year like Duke and Kentucky. Duke, a college whose basketball team is almost always in the top 25, will not be in this year's tournament for the first time in over 25 years. The Blue Devils season was not one they want to remember after going 13-11, their worst record since 1995. Although the season was not the best for Duke, fans still had tournament hopes, until Duke was disqualified for a positive COVID-19 test.
Even though the Blue Devils failed to make the tournament, Coach Krzyzewski remained positive when talking to AP News stating,  "We have not asked more of any team in our history, and they deserve enormous credit for handling everything like the outstanding young men they are. I feel deeply for our players, who have done a terrific job all season in taking care of each other and the team. I am extremely proud of their collective attitudes and effort, which could not have been stronger."
This year's March Madness welcomes fans into the arenas, but to a limited extent. The tournament's games are held at six different locations, and each location will allow fans at 25% capacity. 
According to CBS Local, "Butler's Hinkle Fieldhouse has a capacity of 9,100 and 25 percent capacity would allow for 2,275 attendees." 
Filling out brackets is one of the most exciting things to do when it comes to March Madness. Due to the changes in this year's tournament, some wonder if they will look any different. The lack of fans may cause some teams to perform differently which could be a tribute to people's decisions when making brackets, and the lack of some big time teams may also contribute to changes in brackets. 
Although this year's tournament has multiple changes, it is going to be one to remember. Fans are more excited than ever to see tournament basketball, and find out what teams are going to surprise the nation this year. The long wait is finally over and we can now sit back and enjoy a March Madness like we've never seen before.
Leave a Comment
About the Contributor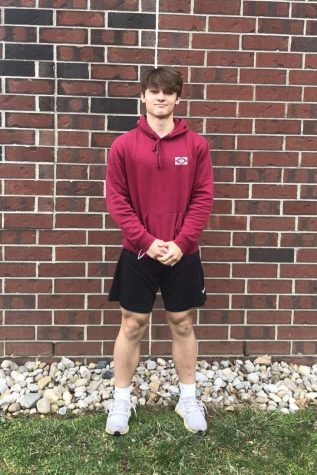 Cole Diersing, Staff Writer



Cole is a junior in his first year of journalism. He plays on the football team and outside of school enjoys hanging out with friends and playing sports. In the future, he plans to go to college for exercise science and eventually open his own gym.