Track Team Runs into New Beginnings
For many athletes spring sports are starting regularly for the first time in a year due to the pandemic. The team is starting the season off with two new additions to the coaching staff including Head Coach Steve Barnes and Distance Coach George MacDonald. 
Both Barnes and MacDonald  are new to the coaching positions, both of which have daughters in both Cross Country and Track. They understand what needs to be done and what will help the athletes push themselves harder, and many of the athletes are already noticing it. 
MacDonald and Barnes believe the most important thing about being an athlete is being a good teammate. Pushing each other during practice and at meets is what gives the athletes confidence in themselves. 
"Support your teammates in good times and bad and help each other by being positive and helpful. So far, I am extremely proud of each and every athlete on the team for their commitment, work ethic and support of each other" stated MacDonald.
For some, this is the last season they get of high school track, senior Kelley Dunn and Alex Schuler are two amongst many seniors this season. Both are extremely excited to work towards new personal records, and to even try to gain a SWOC championship title. 
"I hope I end up breaking the 2 mile record," stated Schuler. 
Coach Barnes is the head coach of the Track team which brings on a lot of responsibility, and he still hopes to make the season as enjoyable as he can for the athletes. 
"I want to see athletes have a rewarding experience in a rewarding sport" stated Barnes. 
Dunn stated, "They definitely push me as a runner. MacDonald, the distance coach, is super encouraging and always rooting us every lap. Yelling out our times to push us harder. Barnes pushes us as well making sure we finish and do everything at our best ability." 
For Barnes and MacDonald their journey as Ross coaches are just beginning. Due to Covid-19 spectators are limited at sporting events including track. We wish the team luck at their season opener  March 27 at Harrison High School.
Leave a Comment
About the Contributor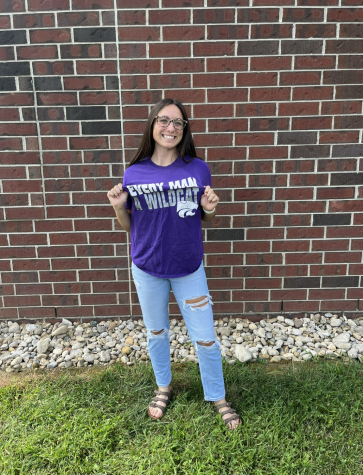 Estella Varner, Sports Editor and Staff Writer
Estella is a senior in her third year of journalism serving as the Sports Editor and Staff Writer. She is on the RHS swim and softball teams, and serves as the Student Athletic Trainer, Vice President of FCCLA as well as a part of a club soccer team and competitive dance team. Outside of school she enjoys spending time with her dog Apollo, friends and family. Estella plans on going into an Exercise Science degree with the path of Athletic Training post-graduation as well as playing college soccer at Mount Saint Joseph University.