Students Create Hallway Murals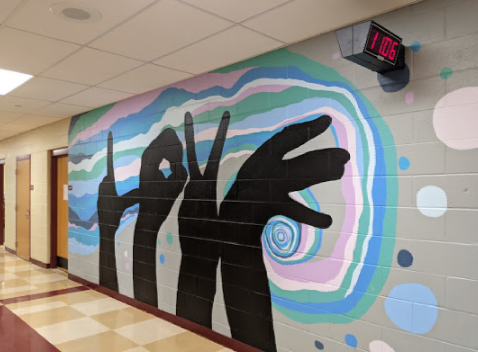 You have probably noticed by now the artwork popping up on the walls around the school. These murals are being done by Mrs. Baker's class Murals and Public art which is a new class this year.
 In the class, students work together to come up with ideas for a mural to be painted. After a design is created, they will go over it to see if anything needs to be added or taken away from it, and after it gets approved by the school, the students start painting.
The current murals put up in the school relate to the area they are in, so if the mural is being put in the science hall it will be science oriented. Mrs. Baker, the teacher of murals and public art, shared how the class came to be.
"The first mural by the art rooms and seeing Hamilton's hallways gave the class its start. In most ways it's going as planned, except it's taking a lot longer than I planned," said Baker.
 There are four murals planned for this year which are selected based on size and location.
Senior Cassidy Norton said, "It allows me to express my creative side." Senior Vivian Gettle said "It's fun and I love art, and I get to put it in a place where it will be seen for years."
The murals class is offered for students to be a part of something.
Norton said "It's a great class to meet other people that share the same love for art. " Additionally, Gettle said, " If you like art, you don't mind doing large projects then yes."
Norton continued, "I expected the class to be about older murals and learning about them."
Overall the class is definitely a different experience than any other classes offered. It's nice because students get to put something up that will be around for years for students and staff to be enjoy.
Leave a Comment
About the Contributor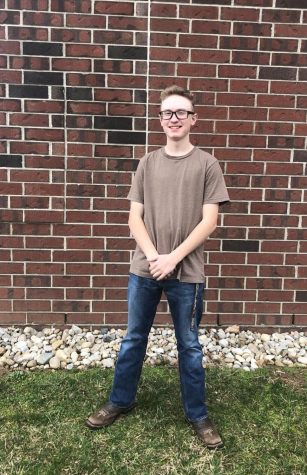 Matt Vogel, Staff Writer



Matthew is a senior and in his first your of journalism. He is in band and enjoys working and tinkering on different things outside of school. He mainly enjoys hanging out with friends and family and going to rc competitions. He is not exactly sure what he wants to do in the future, but he definitely wants to do something in the automotive field or similar.