RHS Theatre: A Look Ahead
When I auditioned for a role in last year's "Alice in Wonderland", I did not expect it to balloon as much as it did. From virtual performances to distanced productions, the theatre department has been through many ups and downs, but its many members still hold hope for the future.
One major goal for the 2021 theatre department is to add to their show schedule.
"At the moment we are planning on adding a third show to the next season… we are going to do a joint high school and middle school production," said Ria Collins, the theatre director.
The theatre department tried to do a joint production between the high school and middle school this school year, but that dream was quickly dashed by a certain nationwide outbreak. After speaking with the Thespian Honor Society members, it's been decided to pursue the dream once again.
The Thespian Honor Society is somewhat of an honor society for all things theatre. Members must apply and meet certain expectations to be accepted in.
"I use it as… [they] are the leaders, the ones I look to, to be voices for the theatre department. The officers I do expect more from, like being in all of the year's productions," Collins said.
Personally, when I received the email that I was one of the two new inductees of this year I was, understandably, excited beyond belief. 
When I arrived at the PAC for the ceremony, a few minutes early, I joined a meeting with Collins and the current Thespian Society Officers who were discussing the plans for the summer. In less than an hour I was appointed as a new member and secretary of the honor society.
I originally joined theater, like many freshmen, because I was looking for a place to belong. Little did I know I had just found my very own happy place right here in the school. 
When the theater is planning a third production there are even more chances to join the program and find a place to belong if you think this could be a good fit for you. Ssimply keep an eye on Schoology for news on auditions and announcements for the 2021-2022 school year or message Ria Collins.
Leave a Comment
About the Contributor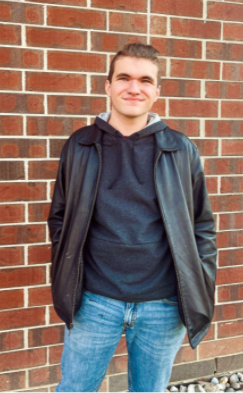 Lake Scalf, Staff Writer









Lake is a junior and is in his second year of journalism. He is a part of RHS´s theater club. Outside of school, he prefers to spend his time watching classic films and writing short stories. In the future, he hopes to pursue a career in acting either on stage or in movies or scriptwriting.