The Clothes on Our Backs
As the new school year begins, many RHS students and staff are concerned about the dress code. As last year was heavily impacted by the COVID-19 pandemic, enforcement on the dress code was relaxed. Many students believe it should stay this way permanently
The official 2021-22 student handbook states, "Clothing with holes, rips, frays, or tears that expose the skin above the ends of the fingertips when hands are placed at sides are not permitted." 
This is the dress code rule that most students take issue with. We sent out a survey to gather info on their opinions of the dress code.
The survey revealed 60.9% of those surveyed had not been dress-coded, 17.4% had been dress coded, and 21.7% had been dress coded but were not sent to the office. Of the people who witnessed someone getting dress coded, 91.3% did not agree that the dress code had been broken.
Sophomore Natalie Buerkle, who had been dress-coded,
Buerkle said "I don't think the teachers should be so strict on dress code, you know how hard it is to find a pair of jeans that don't have rips above the knee." 
Senior, Abby Meyer, stated
"I believe students should be able to freely express themselves and if anyone is offended by the rip in my jeans, it is their problem and not mine. Especially since it was one small rip that showed nothing but my thigh that is shown when others wear shorts,"
While fashion continues to lean towards a more casual style, students are having a hard time finding clothing that fits both the school's dress code and their personal preferences. Which leaves them with a question, should they forgo their own expression for the sake of the dress code? 
The fight between self-expression and dress code is brought to light once again, by an anonymous source, who stated.
"Girls get targeted more than guys, it seems, and it's not the clothing. I have worn a skirt that was above my finger tips, but being a guy, no one said a thing about the dress code,"
This adds another fighter to the ring, gender.  The dress code does not outline a code for trans people or those wishing to experiment with their clothes in a less than "normal" way. With the world opening up to those who dare to be different, the divide between what is accepted and what is not, is slowly being closed, once again the universe is asked. Should someone give themselves up, just to follow some set of rules someone else set? While we should work with those who made the dress code in order to revise it, not much will change if those affected stay quiet.  
View Comments (1)
About the Contributor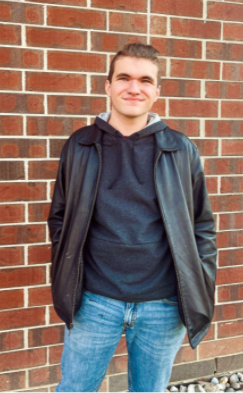 Lake Scalf, Staff Writer









Lake is a junior and is in his second year of journalism. He is a part of RHS´s theater club. Outside of school, he prefers to spend his time watching classic films and writing short stories. In the future, he hopes to pursue a career in acting either on stage or in movies or scriptwriting.