Opinion: Biden's Attempt to Save America Fails Our Troops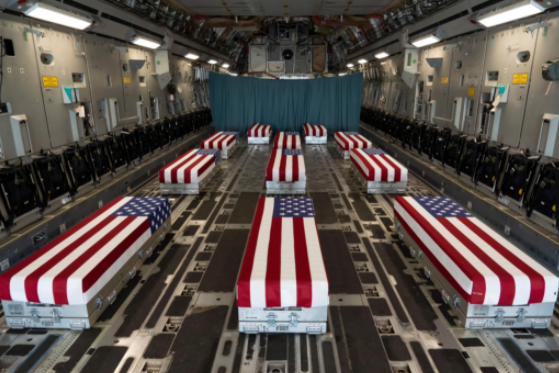 *The opinions I express in this article reflect only my own. I cannot, and am not attempting to speak for anyone else at RHS, including but not limited to the staff members and my peers.
When President Joe Biden announced he would finally be withdrawing troops from Afghanistan, it sounded like we'd be approaching the end of a two decade long war. Unfortunately, that is not what has happened. Now we're scrambling to protect everything we have left overseas, and many are left wondering if they'll ever see their loved ones again. 
Destruction hit August 15th, when the Taliban overtook the Afghan government. Citizens and foreigners were faced with death and disparity as the Taliban began terrorizing the country. In the weeks following the attack, U.S military members planned on their leaving, as the withdrawal deadline was August 31th. They sought refuge, and spent those weeks doing various heroic acts, such as rescuing and caring for Afghan children until their parents could seek safety. 
I really want to emphasize this, our military are the heroes. They risk their lives every single day for our freedom. They deserve the utmost respect. 
On August 26th, a terrorist group called ISIS-Khorasan carried out a suicide bombing at the Kabul airport, killing 13 of our country's heroes. As Biden stands on his high and mighty podium, promising they will "hunt down" the people who did this, I don't believe him. I have lost all faith and respect in the current administration for their failure to protect our soldiers. 
Max Soviax was only 22. David Espinoza just graduated from high school in 2019. Rylee McCollum was just 20 years old, with an expecting wife he left behind. Those are only three of the 13 who died. They were just kids. They had families waiting on them. They had lives that were recklessly tossed to the side in an attempt to save face.
Steve Nikoui, father to 20-year-old fallen soldier Kareem Nikoui stated, "I blame my own military leaders… Biden turned his back on him. That's it." 
The current administration has shown nothing but negligence in this whole situation. They essentially gave the Taliban a hit list when they gave them a list containing the names of U.S allies. They allowed our weapons and technology to be stolen by the opposing side. They even rescheduled soldiers' flights home so they could clean the bathrooms of the airport for the Taliban. Now, they've abandoned an estimated amount of 100-200 of Americans to fend for themselves in a world where raping, kidnapping, and selling women and children are the norm. 
My question is, where is the outrage? Where are the outspoken politicians and celebrities? Why isn't the Biden Administration being investigated for this catastrophe they caused? What about all the social justice activists? Is this not worthy of hashtags and calls to action? Is that sort of thing not cool anymore, or does it not give you popularity points? It's not political to make a simple post honoring our fallen soldiers, so why are so many so quiet? 
Collin Smith, a junior at RHS, has a dad in the military. When asked about the current administration compared to the previous one, he said, "Hate him or like him we can all agree that when we had Trump in office we never had to deal with these problems. If you did something, Trump responded back with missiles and stuff like that. Now granted, Biden did do an airstrike, and I will give kudos to him for that. I'm glad he did something, and didn't just sit back. But Trump would have definitely done more than just an airstrike, he would have told them to back off. This would have never happened if Trump was still in office, and Biden showed some aggression towards them, and not just coward behind how he is." 
The current administration needs to do more. It should have never gotten to this point. I pray that the situation in Afghanistan subsides, but until then my heart is with the families impacted by this catastrophe. 
Kathy McCollum, mother of fallen soldier Rylee McCollum, called into a radio show the day following the attack. In the haunting speech she expressed her anger, through broken cries. McCollum stated, "My son was one of the marines who died yesterday. Twenty years and six months old, getting ready to come home from Jordan to be with his wife to watch the birth of his son, and that feckless dementia ridden piece of crap just sent my son to die. I woke up at four o'clock this morning to Marines at my door telling me my son was dead. So, to have him on right before me, and have to listen to that piece of crap talk about diplomatic crap with Taliban terrorists who just blew up my son and no, nothing, to not say anything about, oh my God, I'm so sorry for families. So my son is dead." 
As we go on from this horrific event, I ask each and every person reading this to never forget their names, to never forget the sacrifice they, along with every other fallen soldier, made for us. We are only free because of the sacrifices they made, and ones others continue to make. You can help support military families by donating to organizations such as Folds of Honor, or USO. 
Sgt. Johanny Rosario Pichardo, 25, Lawrence, Massachusetts 
Sgt. Nicole Gee, 23, Sacramento, California
Staff Sgt. Darin T. Hoover, 31, Salt Lake City, Utah 
Cpl. Hunter Lopez, 22, Indio, California
Cpl. Daegen W. Page, 23, Omaha, Oklahoma 
Cpl. Humberto A. Sanchez, 22, Logansport, Indiana 
Lance Cpl. David L. Espinoza, 20, Rio Bravo, Texas 
Lance Cpl. Jared M. Schmitz, 20, St. Charles, Missouri 
Lance Cpl. Rylee J. McCollum, 20, Jackson, Wyoming 
Lance Cpl. Dylan R. Merola, 20, Rancho Cucamonga, California
Lance Cpl. Kareem M. Nikoui, 20, Norco, California
Navy Corpsman Maxton W. Soviak, 22, Berlin Heights, Ohio
View Comments (1)
About the Contributor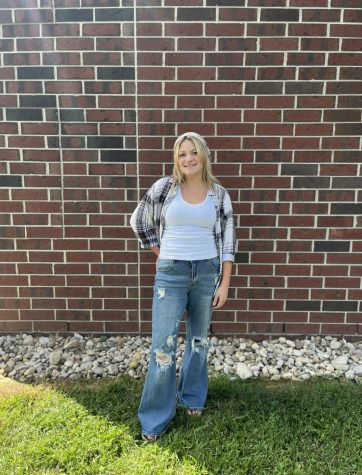 Alyssa Bruening, Staff Writer
Alyssa is a senior in her third year of journalism, and is a co-marketing manager for the RoHiTi. Alyssa loves Jesus, writing, and politics. She loves talking about her faith and beliefs, and she especially likes writing about them. One day Alyssa plans to get involved with politics by running for office. For fun, she likes hanging out with her family and friends and listening to music.