The Effect of Athletes on Coaches
As I was trying to write this article I started with the topic of how coaches effect athletes. However, as I was interviewing athletes I came to the realization that it's not always the coaches responsibility to protect your passion for the sport you play. 
As an athlete myself, I have seen numerous players blame everything on the coach instead of holding themselves accountable. Just because the coach made a choice that did not benefit you, does not make the decision a bad one, but rather a learning experience. 
I personally had trouble with this when my coach decided not to play me as much as I wanted while I was coming back from an injury. In my eyes, they were taking something away from me and hurting me as a player. Whereas in reality, they were keeping me healthy and gearing me up for what was coming next. 
According to Forbes.com around 58% of coaches quit due to athletes and the draining of mental health during their period of coaching.
Once I realized that, my opinion of my coaches drastically changed. It turned from being negative and all about myself to seeing the bigger picture and being a part of the team. However, for some this conclusion is harder to come to. 
Those who choose the negative outlook are usually pushed into drama with the coach and other players. I was once in that position, I had so much anxiety because I felt like everyone was against me and disliked me. 
I placed added stress on my coach that they did not need. As players we can help our coaches by being accountable, respectful, and willing to learn. If we continue to act like it's on them when it really is on us as athletes it will create bigger problems. 
Coaches are supposed to be our biggest cheerleaders, the ones who teach us and help us through the hardest and the easiest times. Here at RHS we have some really great coaches that are very dedicated to what they do. 
An anonymous source stated, "As a coach I try to give my all to athletes. Many come from different backgrounds and you never know what is going on in their lives. It is hard to continue to be dedicated each day when there is so much negativity and disrespect towards me and the other coaches."
They push us to succeed and grow, the least we can do is give back the same amount of effort. I know when a coach is being very encouraging and works hard for me, I will do the same for them. 
These coaches are not against us, they want the best for us. Yes they may push us but that's because they know we can give much more and be much more. Many coaches see us as their own which means they are going to treat us with that love. 
These people aren't helping us for themselves, they are doing it to benefit us because they want to help others succeed in something they are also passionate about. As athletes we need to show our coaches respect and love, as well as hold ourselves accountable. Let's rise above the standard and help show appreciation to our coaches.
Leave a Comment
About the Contributor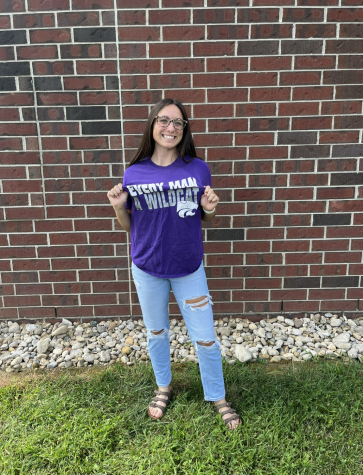 Estella Varner, Sports Editor and Staff Writer
Estella is a senior in her third year of journalism serving as the Sports Editor and Staff Writer. She is on the RHS swim and softball teams, and serves as the Student Athletic Trainer, Vice President of FCCLA as well as a part of a club soccer team and competitive dance team. Outside of school she enjoys spending time with her dog Apollo, friends and family. Estella plans on going into an Exercise Science degree with the path of Athletic Training post-graduation as well as playing college soccer at Mount Saint Joseph University.