The Underappreciated Clubs of RHS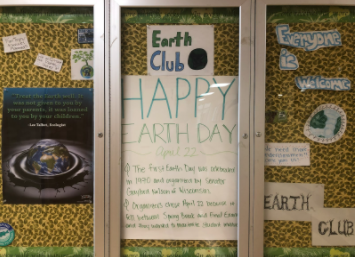 There's an abundance of clubs, activities, teams, and things for students to do at RHS. Some are very popular, and well known, with others being more obscure. The amount of membership or "popularity" a club comprises, doesn't determine it's value. While the sports teams and musical groups are exciting, there is more to RHS than the extracurriculars that meet the outside eye. 
History Club is a prime example. They meet in room 258 every other Monday. They do various activities each semester, such as watching movies, listening to amazing speakers, reading optional books, going on four field trips a year, and each year they pick a theme. 
Teacher, Lauren Eckstien stated, "This year our theme focuses are learning about the history of space exploration and the Holocaust, so we are trying to ensure that some of our movies/books are about that as well. Our current book read is 'choose your own,' and we will discuss and give recommendations to each other at our meeting on Nov. 8th."
Eckstien shared information about future events, "Next spring our book read will probably be Maus, a graphic memoir (graphic means like a comic book) about the Holocaust. Our next movie night is Nov. 12th, and the movie is 1917, about WWI." 
If any of this sounds interesting to you, you should definitely attend the next History Club meeting, which takes place on Oct. 25th. 
RHS also offers a Chess Club. The club meets every Tuesday in room 104. The cool thing about this club is that you don't have to have experience to join. If you're interested in learning, the members are willing to teach you. The Chess Club consists of several meetings and builds bonds between members. In a survey conducted by the Ross High Times, many members said their favorite part of the club is spending time with their friends. 
Sophomore Dylan Corson stated, "It is a fun and chill environment to learn chess or play with other people who are doing the very same as you." 
Next time you have a free Tuesday after school, swing by the Chess Club. 
Another club, meeting every other Wednesday in room 301, is Art Club. When you attend Art Club you'll be tasked with various activities that spark creativity. From painting to projects, you'll be busy and remain interested. Students in the Art Club said they like being able to spend time with their friends after school. If you're someone who enjoys expanding their artistic capabilities check out the Art Club. 
Earth Club is another club at RHS. This Club meets the third Wednesday of every month, in room 204. Earth Club seems to be a favorite among RHS students. From field trips, to friends, Earth Club offers an array of opportunities. Freshman Sierra Bacovin, stated, "I would recommend this club for people who are in love with nature or are inspired by nature. It's also good to know the outdoors… Earth Club is also a great club for people who love the outdoors or just being out in the fresh air." 
RHS offers a multitude of clubs that cater to many different student interests. History Club, Earth Club, Chess Club, Art Club all may be different and unique to the next, but they offer a space where students can come together to create a welcoming environment for other students with similar interests. If you're looking for a place where you can grow, check out one of our amazing clubs here at RHS.
View Comments(1)
About the Contributor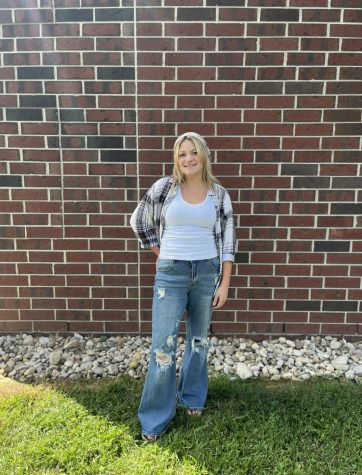 Alyssa Bruening, Staff Writer
Alyssa is a senior in her third year of journalism, and is a co-marketing manager for the RoHiTi. Alyssa loves Jesus, writing, and politics. She loves talking about her faith and beliefs, and she especially likes writing about them. One day Alyssa plans to get involved with politics by running for office. For fun, she likes hanging out with her family and friends and listening to music.