The Varying Perspectives of Valentines Day
Valentine's Day sneaks upon us every new year to turn the stockings and snowflakes of Christmas to the hearts and chocolates of love. For many individuals, this is a time that they can use to set aside the commotion of their day to day lives and focus on highlighting their relationship with their significant other. However, for those without a significant other to show their gratitude towards, the Valentine's Day experience can be a little different. 
Many people associate Valentine's Day with romance, and will be using this day to focus on the significant other in their lives if they have one. It's the perfect time of year to make a move on a crush or plan a romantic dinner with that special someone in your life. 
Junior Lily Taylor stated, "I look forward to Valentine's Day more now that I'm in a relationship… I think the holiday in general becomes something to look forward to when you have someone to spend it with and dedicate it to." 
Since relationship statuses are constantly changing, Valentine's Day and the perspectives on it are constantly changing as well. Some people will be going into this holiday freshly out of a relationship, and on the contrary, some will be going into this Valentine's Day in a new relationship. 
Junior Kendal Engel who is newly in a relationship stated, "Valentines Day used to just be like any other day but now it seems more important since I have someone to spend it with." 
However, being in love isn't a priority for everyone during the month of February. To some, Valentine's Day is a day that they use to highlight the platonic relationships that they value in their life. 
This may also be a time that individuals use to direct more time and nurturing towards themselves. At times like Valentine's Day, it can feel as though you're missing out on the excitement that those around you seem to be getting from their romantic relationships. Although, to many, love that comes from within yourself can be just as rewarding as romance. 
Sophomore Karley Miller stated, "I can't think of anyone better to spend the day with than my family. I don't feel lonely not being in a relationship on Valentine's Day. I focus on self love, my love for my family, and my close friends." 
Valentine's Day is a day that many associate closely with the word love. However, the concept of love plays out differently in everyone's life. So whether you're spending this day with your significant other, your family, or even by yourself, remember Valentine's Day is your day to celebrate too. 
Leave a Comment
About the Contributor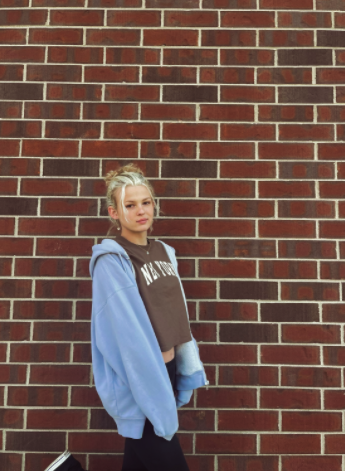 Austin Harvey, Staff Writer
Austin is a junior at Ross High School and is in her first year of journalism as a Staff Writer. She spends her free time writing and uses it as a way to express herself. Austin enjoys experimenting with clothing and fashion and hopes to pursue a career in fashion