A Tribute to Betty White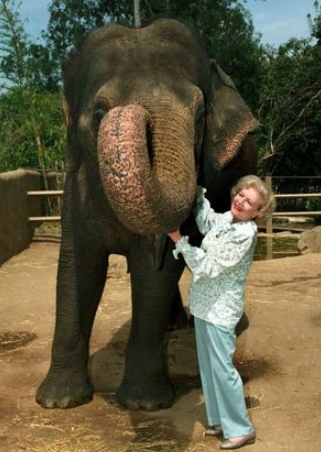 From the iconic soap opera "The Golden Girls" to funny memes, Betty White has touched the lives of numerous fans since the 50's. White was not only an actress, but an animal lover and one heck of an overachiever. She led with her heart and graced us with her love and compassion.
White began her career with T.V. ads and modeling in her teen years. Later she went on to co-produce and act in "Life with Elizabeth" in the late 1950's. She became one of the first female producers of her time and that led her on a path to many other roles and opportunities. White ended up playing as Sue Ann Nivens in "The Mary Tyler Moore Show" and scored herself two Emmys for her outstanding take on her character. 
After "The Mary Tyler Moore Show" was finished, White went on to be casted as Rose Nylund in the hit 80's soap opera "The Golden Girls". Several years, seasons, and an Emmy later, she moved on to play herself in "The John Larroquette Show"  in 1996. With her hilarious jokes and cheery personality she scored herself her fourth Emmy award.
After appearing in a hilarious 2010 Super Bowl commercial for the popular candy bar Snickers, she decided to move on from acting and went on to host her own comedic show "Betty White's off their Rockers". She continued this show for a little over a year and won herself her fifth and final Emmy award.
But White's passion was not only limited to just the big screen, she also loved to be with animals. She worked with the Los Angeles Zoo for over 40 years taking care of the animals and funding their organization. The Los Angeles Zoo ended up rewarding White with co-ownership and a key to the zoo. White also partnered with the Morris Animal Foundation for over 45 years of her life. On top of that, she donated and partnered with the American Humane Society in a long span of 70 years. All these kind hearted acts led to White winning the National Humanitarian and Legacy award.
White was an amazingly sweet  woman with a huge heart and helping hands. She touched the lives of everyone she greeted and inspired millions to be their best selves. She was passionate and honest in everything she did. She used the many great years of her life to be someone we could look up to. So for that, let's all say thanks to  Betty White for being a friend.
View Comments (1)
About the Contributor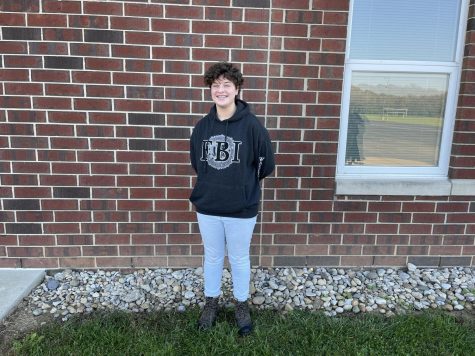 Allana Gadrow, Staff Writer
Allana Gadrow is a sophomore at Ross High School and is in her first year of journalism as a Staff Writer. Allana loves reading and painting in her free time after school. She plans to go to Xavier University and become a detective