Gardens Galore!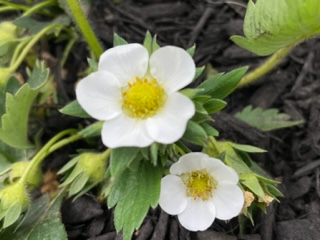 The weather is warming up and the flowers are starting to bloom. That means it's time to begin your summer garden. Whether you want copious amounts of crops, or a beautiful patch of flowers, garden knowledge is priceless. Here is a list of tips and tricks, all for the garden of your wildest imaginations.
Pick the right plants
Michelle Muller, a staff member at Ross High School, suggests that before you start a garden, you should look at what plants go well together and what plants do not. Pairing up the right plants will create healthier, happier, and more sustainable gardens.
Muller advises "Make sure to check out which plants grow well with others and which ones do not before you plant".
Buy the right tools
According to Mike's Backyard Garden, a website revolving around gardening, the tools you use with gardening are key to early success. It states that 3 of the most important tools are shovels, rakes, and hoes. Not only do these tools save you time, strain, and extra dirty clothes, they help you better prepare your soil for new crops. The tools do a more thorough and precise job because they get deeper into the soil, mixing up the nutrients and fertilizer. This will lead to better plant productivity and growth.
Wear the right clothing
Jonathan Perry, a sophomore at RHS, responded to a survey about gardening stating "Invest in boots".
 A good pair of rainboots or thicker boots would be great for starting a garden, especially when it gets muddy. Aside from shoes, you also need a good pair of shorts or pants and a couple tshirts. These essentials should be strong enough to work in, yet not important to where you can't get them messy.
Plant in the right conditions
Sierra Bacovin, a freshman at RHS, stated "Plant flowers or plants in the right temperature".
 When buying a plant, it should have a small label that states its preferred temperature, climate, months, water levels, and sun levels. Ignoring these preferences could lead to weak plants, lack of crops, and possibly plant death. 
Start Simple
Clover Trevorrow, a sophomore at RHS, stated "I'd recommend getting some experience with houseplants first". 
If you do decide to push forward with a nice summer garden, then small and self-sufficient plants are best. Crops like tomatoes, cucumbers, herbs, or peppers are great examples of these.
As summer draws near, make sure you have these tips for your grand garden of the year.
Leave a Comment
About the Contributor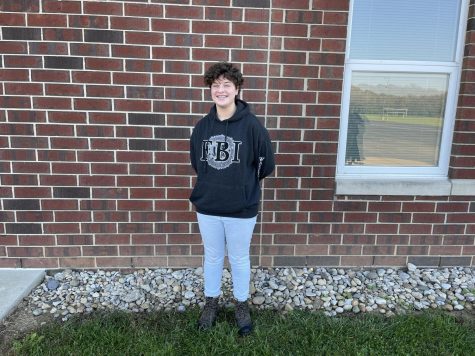 Allana Gadrow, Staff Writer
Allana Gadrow is a sophomore at Ross High School and is in her first year of journalism as a Staff Writer. Allana loves reading and painting in her free time after school. She plans to go to Xavier University and become a detective