The Awesome Arts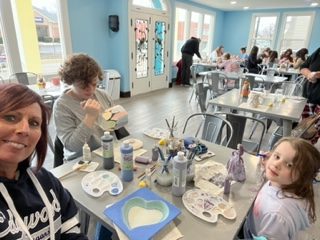 Do you love the arts? Do you live in the Hamilton or Cincinnati area? If you do then this summer will be one to remember. With the summer of 2022 being the first "normal" one since the COVID-19 pandemic, many places are preparing for a fantastic season. Many of these places are art galleries. Here is a list of five art galleries near Ross that are open for your enjoyment.
InsideOut Studio
InsideOut Studio is located in downtown Hamilton, Ohio. The studio, rated 4.6 out of five stars on Google reviews, is known for its fun lively pieces and its abundance of styles. They also offer jobs and artwork sales for disabled artists that desire their work to be showcased. The studio was started back in 2006 by the Butler County Board of Developmental Disabilities. A few artists had reached out to them about their lack of opportunities and that's how it all began. The studio is open Tuesdays through Fridays from 10am to 6pm and Saturdays from 10am to 4pm. The studio costs anywhere from 35 to 55 dollars to create fun works of art.
   2. The Studio
The Studio, also located in downtown Hamilton, Ohio, is a place full of freedom and creativity. Not only is the staff known for being welcoming, the pieces are known for being eccentric and fun. 
Sierra Bacovin, a freshman at Ross High School, stated "I liked the animal art pieces."
She's not the only one, many others have enjoyed The Studio. It is a place for families and friends to connect and have enjoyable moments while creating beautiful works of art. The Studio has been given 4.8 stars out of 5 on Google reviews and is open Wednesday through Thursday from 12pm to 7pm, 12pm to 10pm Fridays and Saturdays, and 12pm to 5pm on Sundays. Price pieces can vary and admission can cost anywhere from three to eight dollars.
   3. Pyramid Hill
Pyramid Hill, located in Hamilton, Ohio, has been rated 4.6 stars out of five on Google reviews. It is an outdoor sculpture park that is best known for its Christmas lights display. The park has multiple statues that you drive through and view as you pass. It has been open for 25 years and is built on tribal nation's old lands. Pyramid Hill claims that they use the statues and artworks to honor the tribes and their earth. Many people believe the history of this land adds to its beauty. 
Josephine Arno, a sophomore at RHS, stated "it was gorgeous".
   4. Contemporary Arts Center
The Contemporary Arts Center, located in Cincinnati, Ohio, has been rated very highly at a 4.7 out of five stars from Google reviews. The center is known for its interactive pieces and its fun hands-on learning experience.  
Bella Rozzi, a staff member at RHS, stated "There's a lot of cool interactive exhibits, and they're really fun to take pictures with."
The center has been a place of joy for people of all ages. It creates a nice welcoming environment that inspires fun for all. It is open Wednesday through Friday from 10am to 7pm and weekends from 10am to 4pm and admission is free.
   5. Alice F. and Harris K. Weston Art Gallery
The Weston Art Gallery, also located in Cincinnati, Ohio, has been around since 1995. It was founded by the Westons as a place to recognize the struggles and challenges that artists go through. The gallery has been rated 4.6 out of five stars on Google reviews  and has many great reviews. It is known for its classical approach yet strikingly beautiful works of art. It has volunteer groups and tours that can be scheduled and it also hosts art shows for special events. The gallery is open Tuesdays through Saturdays 10am to 5:30pm and Sundays from 12pm to 5pm. Admission is free.
If you're ready to get out there and see the world then these places would be a great start. Through summer and any other season, their doors are always open.
Leave a Comment
About the Writer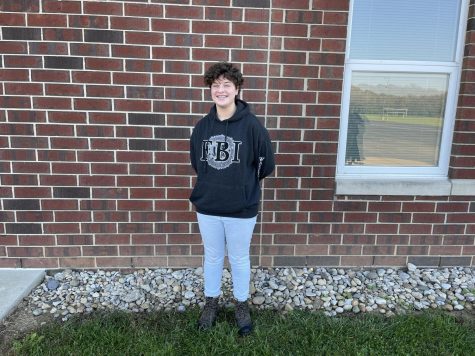 Allana Gadrow, Staff Writer
Allana Gadrow is a sophomore at Ross High School and is in her first year of journalism as a Staff Writer. Allana loves reading and painting in her free time after school. She plans to go to Xavier University and become a detective