Seniors Adapt to Scoir
For the class of 2023 high school is coming to an end as we enter into our last year of high school. This year is full of applying to colleges, learning more about FAFSA and looking into what we want to do with our futures. This can be stressful, but the administrators have made the application process easier as they introduce SCOIR to the student body on Sept 1. 
Scoir is an online resource that allows students to choose colleges they are interested in, learn how to apply in the best way possible, and allow counselors to send transcripts directly to the colleges without needing to meet with each and every student of the senior class. 
Prior to Scoir students would go through the tool known as Common App which would have students apply to colleges similar to Scoir. The difference between them was the counselors were sending the transcripts manually, whereas now it's at the click of a button. 
L-Z Counselor Ms.Clarke stated, "Scoir is partnered with many schools so that students can complete applications within Scoir- it is not as widely accepted as the Common App, but it's a brand new feature for Scoir so we expect it to grow over the next few years."
This tool has helped our counselors greatly as it is a simple and easy source user friendly. This not only is a great tool for administrators, but it also is a great research tool for students in colleges, as well as allowing students to easily apply and keep track of applications and deadlines. 
Clarke stated, "It is a huge help to us counselors to keep track of where students are applying. We love to be able to just pull up a student account and know where they are applying to and what exactly is needed for them. It makes the process of sending transcripts and other documents much quicker" 
While many students are used to using applications such as Common App or applying through the college websites, this brings all resources together. By using SCOIR it takes less time especially while having to write college essays, and it also creates confidence within the seniors throughout this uncharted process. 
Senior Emma Estridge stated, "Scoir has really helped with organizing college information for our applications. It's easy to understand where you are in the application process for each college that we are interested in."
This resource not only helps keep seniors organized with the application process, it also shows them the different colleges and allows them to answer questions based on their preferences to see which schools are the best fit for them. 
Some of the questions are more specific to how far you are willing to go for college, whether there is a specific state you want to be in and how big of a college you would like to be a part of. This application has thought of everything as it has become a number one resource in the high school this year. 
"It is more useful than any other options I've seen in years past. It's much better than Common App, even though it may still use and be connected to Common App it is easier to navigate" stated senior Dylan Corson. 
Scoir has been around since 2013, recently the founders incorporated partnering with colleges to allow students to apply through their website, this started in January of 2022. Scoir may never replace Common App, but it has become super convenient for students not only here at RHS but at many other schools around the United States. 
Seniors with college application deadlines coming up, allow the counselors to help and use this new resource that can be found not only on our computers but also as a downloadable app on our cellphones. Don't forget about FAFSA day coming up Oct. 11, seniors if you have any questions go see your counselor or Rambell advisors for more information.
Leave a Comment
About the Contributor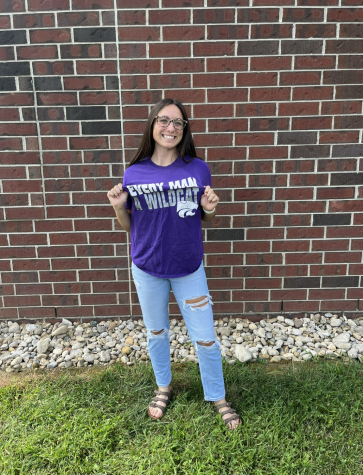 Estella Varner, Sports Editor and Staff Writer
Estella is a senior in her third year of journalism serving as the Sports Editor and Staff Writer. She is on the RHS swim and softball teams, and serves as the Student Athletic Trainer, Vice President of FCCLA as well as a part of a club soccer team and competitive dance team. Outside of school she enjoys spending time with her dog Apollo, friends and family. Estella plans on going into an Exercise Science degree with the path of Athletic Training post-graduation as well as playing college soccer at Mount Saint Joseph University.