Boys Basketball Jumps Back Onto The Court
The Ross boys' basketball season officially started on Tuesday Nov. 29. The team lost quite a few seniors last year but are looking to go beyond the obstacles and win the Southwest Ohio Conference after getting second place last year. Nevertheless, it's a new year and a new start to show who they really are out on the court.
There are now a few holes as the team returns for another season. Seniors played a major role for the team last year and this included Tyler Hood, Richie Jackson, Nathan Polk, and David Desalvo-Perez. This year's team will only consist of only two seniors, Kellen Reid and Luke Fulmer. With that said, only having two seniors creates obstacles for the team, but the boys and their coach, Coach David Lane, are determined to overcome those obstacles.
Coach Lane stated, "We only have two seniors and we really only have a couple of players that had some meaningful varsity experience last year. However, that is what we have scrimmages in the preseason for. These scrimmages allow our younger guys to get acclimated to the speed and physicality of varsity basketball. I have been extremely impressed with how hard all of our guys have competed so far this preseason so I have the utmost confidence in the guys we put out there on the floor!"
The boys' first game was Tuesday, Nov. 29th. Unfortunately, they were not able to come away with the win, but went on to beat Wilmington and Monroe after that. There are still plenty of games to be played for the boys this season, 19 to be exact, including nine conference games. They also play Badin, Eaton, and Fairfield. The boys can still go out and win SWOC and even progress through the end of the season tournament.
Sophomore, Daniel Fogt stated, "I think our biggest obstacle this year is going to be our size because we aren't a very tall team."
Despite their loss, the boys had multiple players step up while on the court. Junior Riley Caldwell started the game strong, giving Ross the lead in the very beginning of the game. Sophomore Ben Vogele knocked down multiple three-pointers to keep Ross alive. Junior Isaac Nunn made layup after layup while taking control of the Ross offense in the second half of the game. Fogt and Junior Logan Hammons also had key moments coming off the bench to keep the game close.
Nunn stated, "The goal for us this year is to prove people wrong and go as far as possible."
If all the boys step up and take on their task for the team, they can go far into the high school basketball playoffs. The team may be shorter and may have less seniors, but they have heart for the game and confidence in themselves and each other.
Anybody can root on the Ross basketball boys with the purchase of a ticket. Those tickets are found at the Ross Rams Box Office online. Their next game is Friday Dec. 9 against Mt. Healthy and then Northwest on Friday, Dec. 16, those being their first conference games of the season. Let's support our players and make this a year one to remember for the boys out on the court.
Leave a Comment
About the Contributor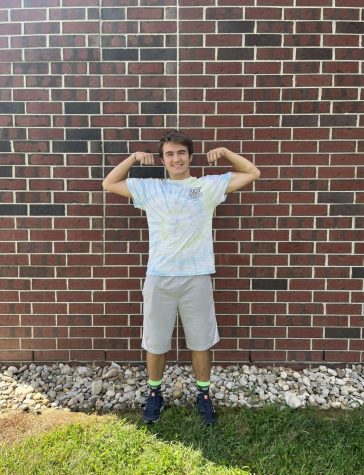 Jonathon Woedl, Staff Writer
Jonathon Woedl is a junior at Ross High School and in his second year of journalism as a Staff Writer. He plays baseball in the spring for the school and in the summer. He loves to play all kinds of sports with his family and friends and go to youth groups as well. He doesn't know exactly what he wants to do in college but knows he wants to go to college to play baseball and pursue his life for Jesus.