Ross Pet Barn: The New Store In Town
Ross Pet Barn Managers Kaitlin Fliehman and Sara Schneider opened the new pet store in Ross Sunday Nov. 20, 2022.
Fliehman stated, "A lot of our stuff we try to make sure it's not on Amazon, like our toys, our dog bone horns. You'll find different stuff here versus what you'll find at Walmart, PetSmart, or PetCo. Any of those."
Each week the Pet Barn works hard to get various supplies for pet owners and their needs. The store offers a large inventory for dogs, cats, hamsters, birds, fish, and reptiles. Since the store has a variety of pets, they strive to take very good care of their animals as well as their customers.
When a customer walks into the store you will see animals and two welcoming managers.
Schneider said, "First we hope they come in feeling welcomed."
The Pet Barn slogan is "Family Friendly… Pet Approved". Both Schneider and Fliehman enjoy when families come in and enjoy what's in the store, they especially love it when they bring in their pets.
Schneider stated, "We hope they feel we took very good care of them and that we are knowledgeable, that's a big thing too."
Both Fliehman and Schneider worked together at a pet store before the Pet Barn and are experienced in the pet world. Fliehman went to vet tech school while Schneider worked at a Parky's Farm.
Fliehman stated, "Sometimes you go to big pet stores and people pretend they know what they are talking about. We are honest, if we don't know we'll say, 'Hey let us look into that'."
The Pet Barn provides different programs as well. The loyalty program is one, it allows customers to earn points from buying things and if you earn enough points you'll receive money off your next purchase.
Even if you go to the pet store and they don't have something you need, all you have to do is inform the managers about the product you're looking for and give them your phone number. They will see if they can get the product and call to let you know.
The Store opens Monday-Friday 11 a.m. – 7 p.m., Saturday 11 a.m. – 5 p.m., and Sunday 12 p.m. – 4 p.m. Go visit the Pet Barn and sign up for your Loyalty program and save money today.
Leave a Comment
About the Contributor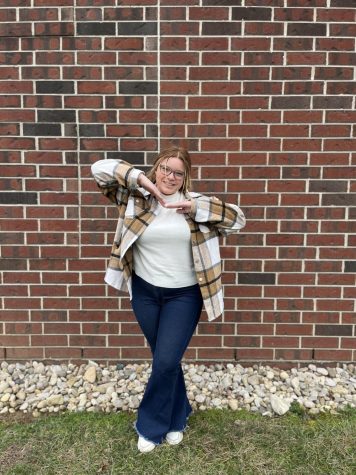 Shiann Black, Staff Writer
Shiann is a junior in her first year of journalism, and is a Staff writer for the RoHiTi. She loves animals and hopes to go to Lincoln Memorial University to start her veterinarian career. She is involved in FFA and enjoys being part of the Ross Band of Class. For fun, she likes hanging out with her family and friends, listening to music, dancing, and seamstress at home.