Shepherd's Ground Coffee Shop Opens to the Public
On Sept. 9, 2022, the Ross local community was introduced to a new business known as Shepherd's Ground Coffee Shop. This family-owned coffee shop is located at 4190 Hamilton Cleves Road, and was opened with the intention of creating a comfortable and cozy space for customers.
Shepherd's Ground owner Tom Gillespie and co-owner Emilee Gillespie-Wormald began working on the coffee shop in 2019. The two business partners have always loved the Ross community, and although they have no other current locations, they continue to pride themselves on serving fresh bakery items including coffee and bagels.
Senior Olyvia Vanhook visited Shepherd's Ground the second day it opened during her 9 a.m. free block at Ross High School. She heard about the coffee shop from close friends and overheard others mentioning it around RHS. 
Vanhook stated, "I like how sweet and caring they were, and they genuinely seemed to care about you when you walked in."
Although Shepherd's Ground has a minimal 12 reviews, all are positive and give the new business a five star rating on Google. Vanhook believes that investing in more advertisements around RHS would be beneficial because licensed high school students often visit coffee shops in the morning before school.
As if the Gillespie family couldn't get any more interesting, Gillespie-Wormald's younger sister, Victoria Grace Adams, also owns a home-based business called "Beauty by Victoria Grace LLC". Sharing the same location, her business is located on the second floor of the coffee shop, and she specializes in lash extensions and professional hair styling. Gillespie-Wormald stated that often her sister's clients would also buy from the coffee shop either on their way in or out. 
Gillespie-Wormald explained that creating a safe and cozy environment for her and her father's customers wasn't an easy task, but after some hard decisions and long renovation processes, she believes that Shepherd's Ground has become a space that can be called home for many, and they hope to continue serving Ross for as long as possible. 
The Shepherd's Ground Coffee Shop is marketed via an Instagram and Facebook page. They post regularly and update customers on seasonal menu changes and last minute schedule adjustments. On weekdays Shepherd's Ground opens at 6 a.m. and closes at 6 p.m. On Saturdays they open at 8 a.m., close at 4 p.m. and remain closed until Monday morning. Visiting their pages may help when deciding what to order on your first purchase at Shepherd's Ground Coffee Shop.
Leave a Comment
About the Contributor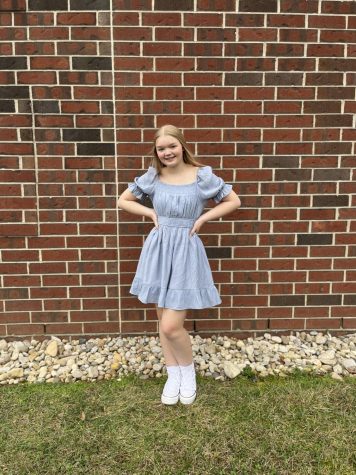 Sarah Eldridge, Staff Writer
Sarah is a sophomore at RHS who is in her first year of Journalism as a Staff Writer. She loves going on road trips with friends, and is involved in the Ross Legacy Show Choir. Although she loves music, she has other hobbies such as painting and baking. She works hard to maintain good grades, and greatly appreciates the constant love and support she receives from her family and friends.