Successful Toys for Tots Donations in Ross High School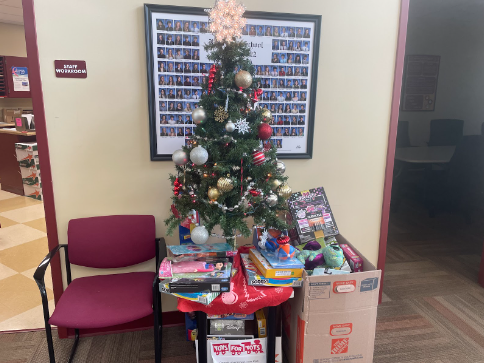 For the first time this past Christmas season, Ross High School donated to Toys for Tots in order to help children who are less fortunate.
Toys for Tots is an organization that gathers donated toys and gives them to children who otherwise wouldn't have any. In 1947, Major Bill Hendricks founded Toys for Tots in Los Angeles, California. One year later, the United States Marine Corps adopted Toys for Tots and expanded the program nationwide. In 1991 the Marine Toys for Tots foundation became an operational organization and today they annually collect 6.8 million toys valued at $67 million. 
As of December 2022 RHS began accepting holiday donations to Toys for Tots. Donations of toys in brand new condition were collected in the front office of the high school. The program ended Dec. 14 when the toys were taken by volunteers. 
"The toys will be taken into a bigger location to be sorted out by program directors and should go out to local children in the community…There's a lot of value in having age appropriate toys and having things that help with your brain development whether it's a game or also, you know, some of the other toys might help exercise and physical development," stated RHS Spanish teacher Angela Gardner.
The Toys For Tots program helps kids of all ages. 
"I've seen everything from little baby toys up to things for teenagers," stated RHS Chemistry and Body Systems teacher Meg Cottingham.
The program can also take on a more personal matter to anyone directly affected by Toys For Tots. 
Cottingham stated, "When an apartment building burned down in our town, there were a bunch of kids who lived there, and we felt so bad about it. We thought, how can we help? So, we decided to make a Grinch party where The Grinch brought toys back to the children, and they were so appreciative of the gifts."
Toys For Tots has been helping children in need for almost 75 years. Every donation makes a difference. One toy can go a long way, so, what will you do? Additional information can be found on the Toys for Tots website, toysfortots.org.
Leave a Comment
About the Contributor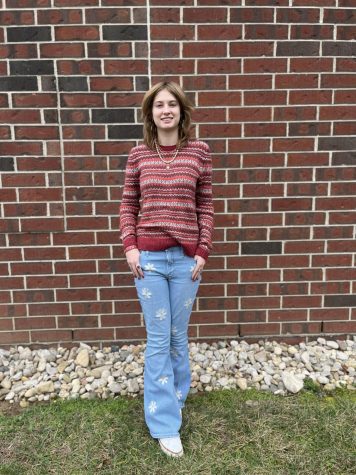 Karsen Power, Staff Writer
Karsen is a sophomore in her first year of journalism. She is also a varsity bowler for the girls team and enjoys traveling anywhere from beaches to mountains. "There's no way you worked this hard that something amazing isn't going to happen."