A Memory in the Making for the Band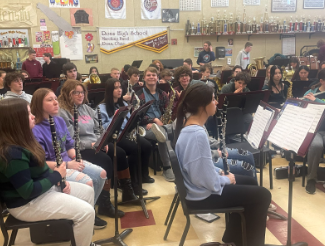 The Ross High School Band of Class is receiving the opportunity to travel to New York and play and play on the U.S.S. Intrepid over Spring Break. On Mar. 30 of this year the band will also be marching the streets of Cincinnati for the Reds Opening Day Parade.
After this school year's football season wrapped up, the band has been continually practicing together and working on new music.
Head Band Director Richard Roemer stated, "They get better because they're doing it all the time…just playing that way you get stronger on your instrument."
After the RHS band got selected for the Opening Day Parade through the application process, their mental readiness has only been increasing.
Roemer stated, "We actually haven't begun working on the music yet…but just knowing the kids, they will be ready."
Senior percussionist Raymond Reynolds said, "…not so many bands get to say they've marched in the Reds Parade."
For many underclassmen, the New York trip is their first "big" band trip. The underclassmen have been to smaller trips such as the state competition, where they received a top score, and competitions at other schools. Most of the band will be going to New York, as well as attending the parade. While not everyone is participating in both trips, it will still be a topic of conversation among band members.
During their stay in New York, the band will be seeing a Broadway show, either Hamilton or Wicked, and touring the sights such as the Statue of Liberty and Times Square.
Junior drum major Aubrey Rettig stated, "I think the NYC trip will be a unique experience for the band because many of us have never been. We get the opportunity to perform as well as watch performances."
Sophomore trombone player Abigail Praechter, who has never been on a band trip before, stated, "I am very excited for our trip to New York over spring break in 2023 because it will be a fun experience to share with many of my friends."
A memory is something that doesn't get forgotten; it lives in our hearts forever and alters our experiences as we walk through life. 
As for the band, I'm sure they'll make at least one lasting memory on their trips. Memories don't have to be stuck to an individual, they can be shared among others. 
So, maybe you could share these memories with the RHS Band of Class and see them perform in New York city or watch them on TV playing in the Reds Opening Day Parade.
Leave a Comment
About the Contributor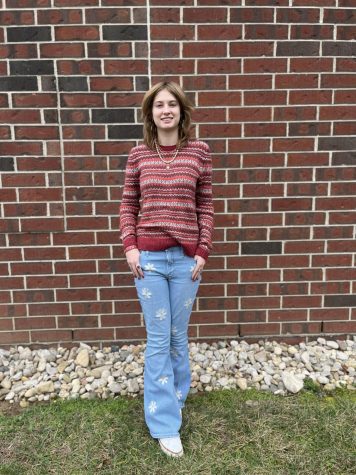 Karsen Power, Staff Writer
Karsen is a sophomore in her first year of journalism. She is also a varsity bowler for the girls team and enjoys traveling anywhere from beaches to mountains. "There's no way you worked this hard that something amazing isn't going to happen."