Top 5 At Home Spring Break Activities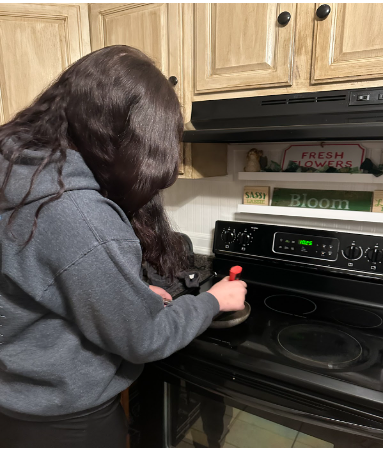 As everyone knows, April 3rd through April 7th is Spring Break for RHS, as well as the rest of the district. There are many ways people spend their break, but the most common thing people do is go away for the week. Even though that is a good way to spend your week, there are many other ways you can spend time at home. 
On signupgenius.com, Article author Jen Burg stated,"Camp it out. Create your own campground in your backyard."
Many people love to spend their Spring Break outside in the warm weather with an activity like camping. If you love to camp but don't have time to go to a campground, another great option is setting up camp right in your backyard. This can be just as simple as setting up a tent and making a fire with your friends and family. You can also include your favorite snacks and foods. 
On weareteachers.com, Article author Jill Staake wrote ,"Nothing tastes as good as something you've made yourself!" 
Another amazing way to spend your Spring Break while being stuck at home is by learning how to cook. You may know how to cook pre-made food, but what is more fun than trying to cook your own meals from scratch. These meals could include breakfast, lunch, dinner, dessert, anything you can think of.
CNN article author Tanya Edwards wrote," We all miss watching films on the big screen, and when the big screen TV just isn't cutting it, set up movie night in the yard with a projector and a big white space. "
Going to the movies is a common thing people do when they want to spend time with friends. If you don't have the option for the movies or want to try something else, you have the movie theater right in your backyard. This could include watching one of your all time favorite movies as well as bringing your favorite movie snacks and drinks. If you want to save your money instead of buying a ticket to watch a movie, this is a good activity for you to try. 
Burg stated,"Pop some popcorn and enjoy family movie night." 
There is nothing wrong with having a simple night. You can have a fun time with your friends or family just by putting on a movie of your choice that everyone will enjoy. This could also include everyone bringing their favorite movie snacks and candy that will make the night more exciting. 
On Today.com Lifestyle Reporter Kait Hanson Wrote,"Have a picnic."
Having a picnic is a fun thing to try over your spring break. You can do this by easily going to a local park and setting up your own picnic. You can bring a blanket, food and little things like coloring books. If you're wanting to spend your day outside, this also is a good option you can try.
 All of these fun activities can be done by kids, teens and even your parents could also enjoy these activities.  If you plan on having a boring Spring Break, I recommend trying out one or a few of these things with your friends, family, or even yourself if you have no plans over the break. 
Leave a Comment
About the Contributor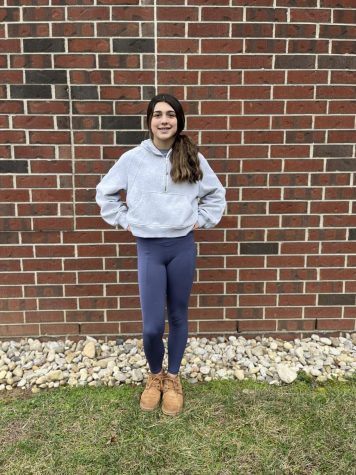 Maggie Adkinson, Staff Writer
Maggie is a Freshman, this is her first year being a staff writer in Journalism. Outside of class, she loves to do things like coloring, listening to music, and hanging out with her friends.