Opinion: New Character Strong Program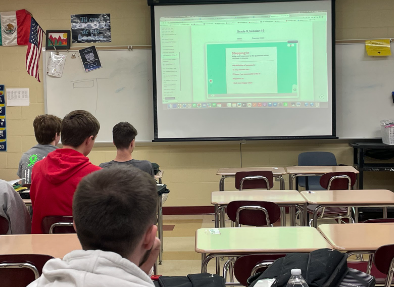 Students and staff at RHS started participating, in August, in a new program called "Character Strong" that is intended to help students better understand and deal with their social-emotional health. Many of the students, including myself, and staff feel as if the program isn't helping students like it should be.
Many high school students undergo a slew of mental health issues, and many don't get the help or closure they need. To combat this, during extended RamBell on Tuesdays, RHS has started Character Strong, in August, to help students open up. However, there is debate on whether or not the program is efficiently helping students.
On a student survey, only 2 out of 32 students respond that Character Strong has actually helped them with their mental health. 68% of students also responded that they feel as if RHS shouldn't continue the program in the future. The other 31% had ideas of making Character Strong optional or making it a club.
Some student responses to the Character Strong survey included, "it is decreasing morale," "it's not necessary," and "that program is not any way we would communicate with each other in a time of need".
Many students also feel that this program is "forced," "repetitive," and "rather boring".
A similar survey was sent out to staff members, which elicited similar responses. Staff members also felt as if RHS shouldn't continue the program in the future, and it is "ultimately a waste of time." 
RHS staff member and Science teacher Meg Cottingham stated, "[Student's] idea of solid mental health is getting a break, not discussing feelings and emotions."
RHS staff member and Choir Director Sterling Finkbine stated, "The activities feel a little elementary."
RHS staff member and English, Public Speaking, and Journalism teacher Stacey Jones stated that her Modern Novel class liked talking about mental health through "realistic fiction" because they didn't feel pressured to "expose their personal concerns".
Like many of the responses, I feel as if the activities are stuff we learned when we were younger, and that sometimes the lessons have more to do with being kind to others rather than mental health. Few students in my RamBell participate in Character Strong, and the ones that don't participate complain about not being allowed to catch up on school work.
Dealing with mental health is something that is different for everyone. Forcing uninterested students to sit in a chair for 30 minutes doing almost nothing might not be the best way to help students. Others seem to agree. If mental health is something you need help with, even if Character Strong isn't helping you, consider reaching out to a trusted teacher or adult or talk to your RamBell teacher about making Character Strong participation optional.
Leave a Comment
About the Contributor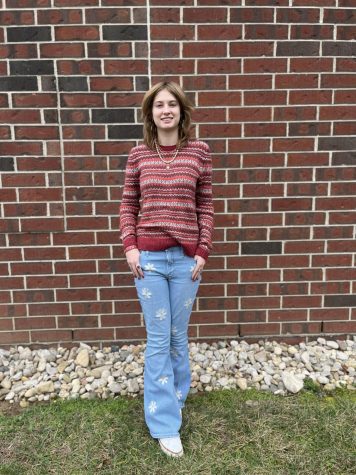 Karsen Power, Staff Writer
Karsen is a sophomore in her first year of journalism. She is also a varsity bowler for the girls team and enjoys traveling anywhere from beaches to mountains. "There's no way you worked this hard that something amazing isn't going to happen."