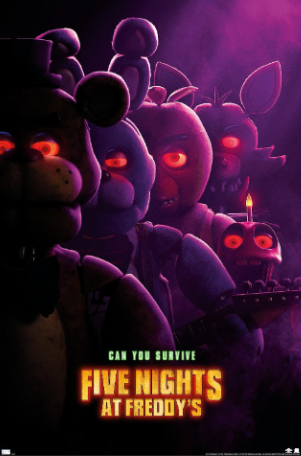 Looking for a good jump scare? FNAF has got scares to spare! 
First released in August of 2014, Five Nights at Freddy's (FNAF) took over the online streaming world. Many gaming channels took to the game, its many sequels, books, and the lore behind the complicated history of "Freddy Fazbear's
Pizza" Fans of the series have been waiting years for it to come to the big screen and it's finally here.
The PG-13-rated movie is absolutely incredible and the iconic animatronics are in fact, not CGI but real animatronics that gave many cast members nightmare fuel. Starring Josh Hutcherson, Matthew Lillard, Elizabeth Lail, and Piper Rubio, the movie follows the Night Guard featured in the first FNAF game, Mike Schmidt. Freddy and his other animatronic friends are absolutely terrifying and there are stories coming from set about one spontaneously combusting and scaring the actors in the real world. 
Story continues below advertisement
Staff Writer Ariam Sauerland gives the movie 4 out of 5 Stars. She went to see the movie looking for technicalities of the film such as actors' performances and filmmaking techniques. Overall, the movie has a very predictable outcome and the final twist is foreshadowed to the point that it's too obvious. It also doesn't help that they hired a man known as a "Scream King" to be their main villain. 
Ariam remarked, "Maybe they thought kids these days had forgotten about [him.] I sure didn't, plus he's too expensive to hire and throw away in some minor role."
 Aside from that, the actors did a fantastic job and young Piper Rubio was one of the best. The camera work and transitions were very well shot and edited. The movie just had the horror movie touch, it was brilliant.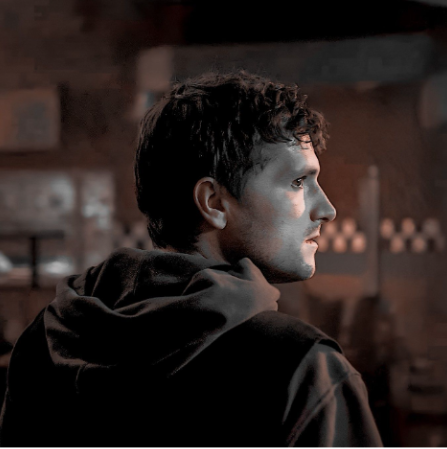 Staff Member Enya McCullum gives the movie 3 out of 5 Stars. She went to the movie looking to see how good the general experience was. The movie itself was good, but the fact that many things had been changed caused disappointment and confusion. 
Things like changing who's in what family, adding random characters, adding characters that appeared in newer games, a huge lore change, and changing the year the movie is in compared to the game. Around the end of the movie there is a springlock suit that looked like either Ella from the Fazbears Fright book "3:15 am", or Circus Baby from FNAF Sister Location. Enya feels that the movie itself should not have been marketed as a FNAF movie because of all of the drastic changes.
Overall the movie was good but a bit disappointing for people who had been fans since FNAF's original release.