RHS Improves Safety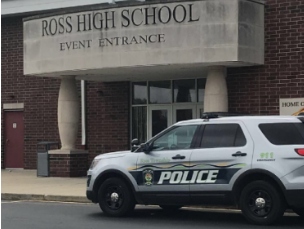 Despite the policy changes within our student code of conduct, students may not know of the influence law enforcement had on many of these changes and what procedures they did to test our school's safety.
Officer Rogers, one of the new resource officers, has been the main reason for most of the policy changes which include the elimination of book bags, purses, lunch boxes, and the stricter hallway rules. Officer Rogers said, "I sat down with Mr. Martin and Mrs. Doblinger and basically said this is what needs to happen."
He had one thing to say about the bookbag situation. Rogers said, "Bag situations were more of a "not going to take a chance" situation."
Superintendent, Scott Gates, also supported the policy changes and thought it was time for a change. Gates said, "The cause for changes is very evident on our televisions screens, the internet, and throughout society. We want to be proactive with student/staff safety rather than be reactive."
Officer Rogers was not randomly selected either. Gates stated that "Officer Rogers has worked in the high school prior to this year when Officer Lutterbie was out and is familiar with the environment, the administration/staff and students."
Officer Rogers has an extensive background outside of Ross as well. "I have been a street cop for seven years, I was apart of the SWAT. Also, a group of guys and I traveled the country giving classes to places such as hospitals and schools teaching them what to do in an active shooting situation," said Rogers.
While many students were relaxing during summer break, Officer Rogers brought in more than a few first responders into the high school in hopes of educating them. "We closed down the school for a couple hours. I brought a few guys in to practice an active shooter situation."
More than a dozen first responders entered the school to be educated and to educate each other, which will give the first responders a better feel on what to do if a tragedy were to ever happen to RHS.
When senior Jonathan Garrett was told this information, he said, "That makes me feel a lot better since they have a sense of what to do if it actually happens."
The Ross Local School District is looking to continue to increase the amount of safety within the school district. Gates said, "We will be looking at other areas over the course of the year. I plan to ask 4 RHS and 2 RMS students to participate in our District Safety Committee. Our next meeting is in December."
Officer Rogers also hopes to get involved in assisting students with what to do in an incident. Rogers said that he's "big on safety, big on training, you need to know what's going on to keep you safe, and that's my responsibility."
It seems the policy changes were in fact necessary to increase the safety at RHS, but if you see anything suspicious make sure to tell a staff member or Officer Rogers.
About the Writer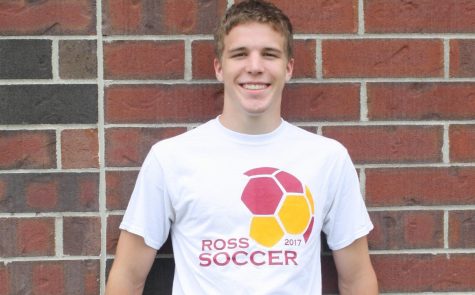 Brayden Ploehs, Staff Writer
Brayden Ploehs is a senior at Ross High School and this is his second year of journalism. Brayden enjoys participating in sports such as Cross Country and Wrestling. He plans on going to the University of Cincinnati for a degree in engineering.