Taking Language to the Next Level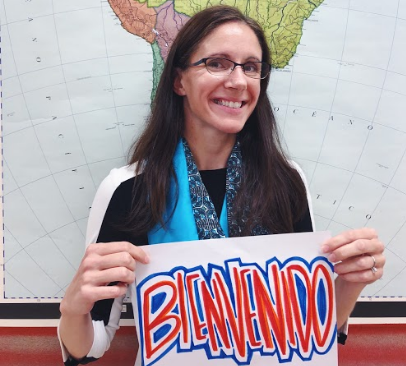 Since foreign language is highly recommended, students know their options well: Spanish, Mandarin Chinese, and American Sign Language (ASL). Some students don't pursue their language beyond school, but that's the opportunity language clubs offer.
Spanish Club
According to Mrs. Angela Gardner, Spanish Club Adviser, members get together for different activities like reading bilingual books to kids at the library and competing in a salsa dancing, salsa making contest. They communicate and plan events through Schoology.
Gardner stated that Spanish Club occasionally goes to Miami University for events, attends "Hispanic Heritage reading events," and volunteers as "language teachers at RMS."
Students benefit from Spanish Club in multiple ways. Not only do they strengthen their language skills, but they learn more about the Spanish culture through different experiences and events.
Senior Bri Starr, Spanish Club member, said, "I wanted to join because I wanted to be more involved with Spanish and do similar activities to teach others Spanish."
Spanish Club encourages any student who has taken or is taking a Spanish class to get involved.
"Join in the fun! Past members have reported founding positive relationships with peers in the club activities, enjoying experiences as teachers or just having fun eating, dancing, or making crafts," said Gardner.
Chinese Club
Chinese Club meets on varying Wednesdays each month, according to Ms. Lily Zhu, Chinese Club Adviser.
The main focus of Chinese Club is to learn more about the Chinese culture. Zhu said that students have the opportunity to expand their knowledge on the culture through the activities they do.
Senior Chinese Club president Marylynn Koons stated, "My favorite part of Chinese club is learning about the Chinese culture and partaking in cultural activities."
Zhu stated that some activities that Chinese Club does include trying Chinese food, practicing kung fu, competing in kung fu, celebrating Chinese New Year, learning Chinese calligraphy, and flying kites.
Chinese Club is open to everyone who wants to join. In fact, Zhu said that one part of Chinese Club that she especially enjoys is working with students who have a "passion" to know more about the culture.
Agreeing with Zhu, Koons said, "More people should join Chinese club to learn about their fascinating culture."
Listen to the morning announcements to hear when Chinese Club is meeting.
American Sign Language Club
ASL Club meets on Wednesdays one to two times each month. They emphasize learning more sign language to better communicate with and understand others.
Ms. Kassie Wells, ASL Club Adviser, said, "The ASL Club works on basic American Sign Language vocabulary, and informing the public about Deaf related issues."
Students who join ASL Club are presented with multiple opportunities.
Freshman Hannah Erb, ASL Club member, stated "My favorite part [of ASL Club] would have to be either learning a new language or teaching other people…"
Currently, Wells said that ASL Club is "hoping to partner with the Deaf Institute of Cincinnati for a service learning project." They're also wanting to "attend a couple Deaf events such as Silent Dinners."
ASL Club welcomes everyone to join; no experience or knowledge is necessary.
Erb said, "I think more people should join ASL club because it's fun to learn… And I think it would be a great learning experience if you are considering taking language in the future!"
"Come and join us! It's a fun learning environment and student led, so you aren't stuck listening to a teacher the whole time," Wells stated.
Aside from foreign language being a requirement for a honors diploma, advanced knowledge in another language is often impressive to colleges and employers. Taking part in a language club can benefit you right now and in the future.
"Students… can join us with the [Schoology] code: T92JF-TXZK2," said Gardner regarding Spanish Club. According to Zhu, anyone who is interested in learning about the Chinese culture can join Chinese Club. For ASL Club, Wells stated, "No pre-reqs needed! If you already know ASL then you can come and help teach those who don't know. If you are clueless but curious, join the crowd!"
About the Contributor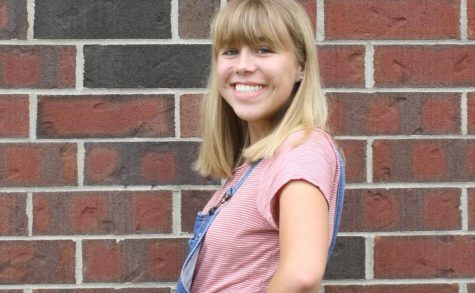 Katie Ledford, Features & Multimedia Editor
Katie is a senior in her third year of journalism and she's an editor. She likes running, and she's the Varsity Girls' Team Captain on the cross country team. She's also the president of NHS and VAB. After high school, she plans on leading Young Life and attending college for a major in math education and a minor in Spanish.