Battle for SWOC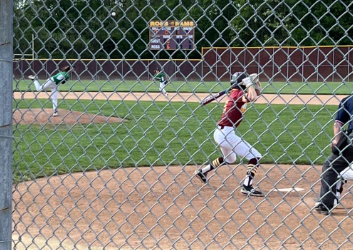 Why have a separate tournament for junior varsity and freshman teams when they can just be combined? That's exactly what the Southwest Ohio Conference, SWOC, did this season for boys baseball. Varsity Baseball participates in playoffs for the state, while the JV and freshman baseball teams have their own tournament to end the season.
There were eight teams in this tournament: Harrison's freshman team and JV team, Ross's freshman team and JV team, Northwest's JV team, Landmark's JV team, and Talawanda's freshman team and JV team.
Both semi-finals games and the championship took place at Ross. The first round was on Friday, May 13th and the semi-finals and championship were on Saturday May 14th. Thankfully, the weather for these games was very sunny and in the low 80s.
In the first round of the tournament, Ross' JV team played Harrison's freshman team, Ross' freshman team played Talawanda's JV team, Northwest's JV team played Landmark's JV, and Harrison's JV team played Talawanda's freshman team. 
Freshman Kerry Snyder stated, "I like the idea of the tournament… I like that they gave athletes who weren't playing varsity a chance to play in a tournament style game."
Unfortunately, both teams for Ross lost their first game and got knocked out of the tournament. Although the tournament did not go as planned, Ross' JV team had a really good year by finishing the regular season with nine wins and seven losses. 
Freshman Carson Sackenheim stated, "I feel both of our teams had a chance to win, but we were just not hungry enough to get a win."
The remaining teams going into the second round were Harrison's freshman team against Talawanda's JV team and Northwest against Harrison's JV team. 
Talawanda's JV team and Harrison's JV team made it to the championship. Although Talawanda beat the Harrison freshman team, Harrison's JV team came out on top, winning 13-4 Saturday afternoon.
Junior Jacob Berger from Talawanda's JV team stated, "I thought the championship game went good…I liked the freshman in there, it gave them a chance to upset some teams." 
Even though no freshman team made it to the championship, they still upset some other teams and had their chance to make it. Having freshmen in  the tournament let other teams show off what they could do and how much they can fight. Overall, combining the freshman and JV teams into one tournament was a good success.
Even though all Ross teams did not continue, it was a good season with bright futures ahead for all the teams next season.. If you are still attending Ross next year, swing by Ross' games and tournaments. They would love all the support.
Leave a Comment
About the Contributor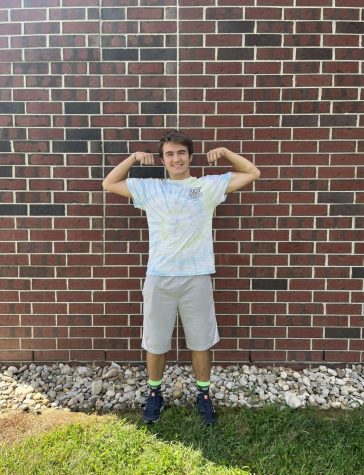 Jonathon Woedl, Staff Writer
Jonathon Woedl is a junior at Ross High School and in his second year of journalism as a Staff Writer. He plays baseball in the spring for the school and in the summer. He loves to play all kinds of sports with his family and friends and go to youth groups as well. He doesn't know exactly what he wants to do in college but knows he wants to go to college to play baseball and pursue his life for Jesus.