Opinion: Coffee Shops Worth The Drive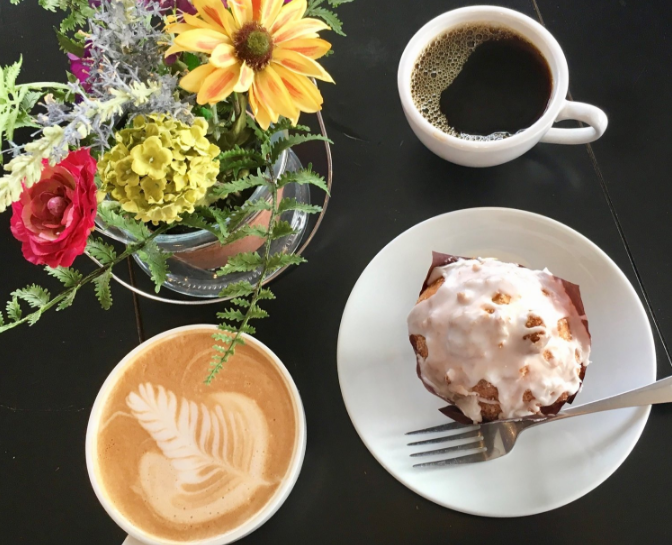 Any devoted coffee drinker resonates with the struggle of finding new places to enjoy their favorite beverages after school. If you find yourself falling into that category and are looking for something warm for the fall weather, or maybe just looking for new treats, check out some of these not-so-local coffee shops!
Coffee Cup Overflowing:
This café is the closest on the list and has quite a few hidden charms. When you enter, the inviting atmosphere allows you to feel enticingly at home. There are plenty of tables available and a computer bar where you can sit and complete any of your homework.
If that isn't enough to sway you towards going, there is a wide variety of drinks and flavorings as well as a list of seasonal favorites which rotates throughout the year.
One final gem to this cafe is that it's connected to Jojo's Cupcakes which boasts a large selection of cupcake flavors that you can purchase in singular form or in large batches.
Location – 6544 Winford Ave, Hamilton, OH 45011
Hours –
Coffee Cup Overflowing                                     
Monday – Friday: 6:30am-8:30pm                      
Saturday: 7:30am-5:30pm                                 
Sunday: Closed
Cocoon Coffee:
If you're looking for the perfect place to crank out an essay or have an all-day study session, this café is the place for you.
Cocoon offers customers multiple spaces to get work done, giving you plenty of choices in deciding what's best for you. They provide personal desk spaces with comfortable chairs, high top tables, lazy chairs, and a large group area so you and your friends can get that last minute test cram in.
"It's a very modern and a comfortable atmosphere to study or finish work in," said senior Madison Walker.
In terms of drinks, what they lack in classic café drink flavor selection, they make up for in innovative specialties that will leave you intrigued and wanting more. Flavor combinations such as lavender mocha and traditional favorites like white chocolate mocha are offered at this creative café. It's worth the drive if you're looking to try something new and exciting. They also offer a drive-thru if you're looking for coffee on the go.
Location – 6209 Snider Rd. Ste A. Mason, OH 45040
Hours –
Monday – Friday: 6:30am-9:00pm
Saturday: 7:00am-9:00pm
Sunday: 8:30am-7:00pm
Wyoming Community Coffee:
A sense of community pride thrives in this cute café, which offers not only coffee and non-coffee drinks but also pastries and a variety of gelato flavors from Madisono's Gelato. There's plenty of open seating and a computer bar for you to get work done on your own.
The workers offer a warm environment and everyone is treated like family. This small town community vibe can make an RHS student feel right at home.
"It's nice to enjoy the day with smiling faces and sweet coffee." stated senior Makenna Wurzelbacher.
If you're a bit nervous about branching out to a cafe on your own, this comforting atmosphere will be sure to make you feel welcomed.
Location –  434 Springfield Pike, Wyoming, OH 45215
Hours –
Monday – Friday: 6:30am-8:00pm
Saturday: 8:00am-8:00pm
Sunday: 9:00am-3:00pm
Cavu Coffee:
If you're looking for a great place to stop in and enjoy a coffee, but prefer smaller settings, this little gem of a cafe is perfect for you!
"Cavu has a small, warm atmosphere. I've only been once but I really enjoyed the time I spent there," said senior Katie Young.
Cavu offers a bright setting for those who enjoy the company of others and boasts a friendly staff ready to help you decide on your order. They also have a good selection of gluten-free baked goods and a drive-thru to make it easier and more convenient for you to enjoy your coffee.
And if you like decor, Cavu often decorates for the seasons!
Location: 7755 Cox Ln, West Chester Township, OH 45069
Hours –
Monday – Friday: 6:00am-7:00pm
Saturday – Sunday: 7:00am-7:00pm
As quarter two marches on, be sure to check out some of these aforementioned coffee shops to help power you through these upcoming months of homework sessions and exam studying!
About the Contributor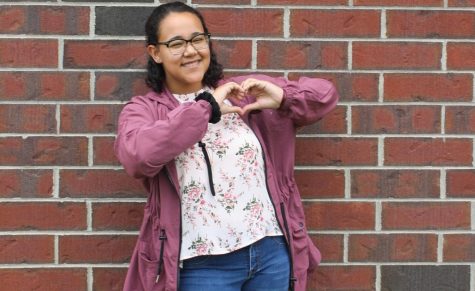 McKaley Williams, Website Manager
McKaley is a senior in her third year of journalism and is in her second year of serving as website manager. She is also a section leader and a member of the leadership committee for choir. She lives off of coffee and her infinite love for cats. In the impending future, she plans on going to UC Blue Ash for criminal justice.